EP 274: Verses at MODEX 2022
Episode 274 – Verses at MODEX 2022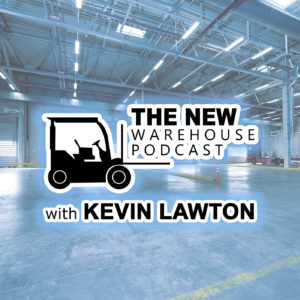 On this episode I was joined by the President of Verses, James Hendrickson, at MODEX 2022. James and I reconnected after 3 years to learn about his new role at Verses which is focused on bringing spatial intelligence into the supply chain. We discuss why digital twins are so important in the supply chain and what they can help us to achieve.
Key Takeaways
Verses is focused on bringing the spatial web to enterprises through a robust suite of technologies that have been developed with the Spatial Web Foundation. As James breaks it down, it is really focused on the digital twin or the duplication of our physical space into a virtual one. Harnessing these technologies can really help to advance your organization in a sophisticated way and prevent potential costly mistakes. As we look at the sheer number of innovations and technologies at MODEX this year, there is a need to be able to implement these virtually before we do things physical to ensure operations will still flow properly.
What does it mean to duplicate virtually? As James explains, this is the metaverse for the supply chain. With the technology you are able to create your operation and adjust things with the ability to know where everything is. It's almost like making an AutoCAD come to life which can allow you to have better visualization into what your operation could potentially look like or where obstructions might be. There is a lot of potential for this technology in our space and James gives a few examples of how they may partner with companies to give them better visibility and capability.
One of Verses offerings is Wayfinder which is a spatial picking platform that allows your employees to be navigated throughout the facility. The technology knows where everything is and is essentially guiding the picker like a GPS would. The benefits of this are that the employees are getting the most optimized pick path every time and they are not getting lost or losing track of where the location is. This takes creating an efficient pick path to a whole new level.
Listen or watch the episode below and leave your thoughts in the comments.