EP 275: Procensis at MODEX 2022
Episode 275 – Procensis at MODEX 2022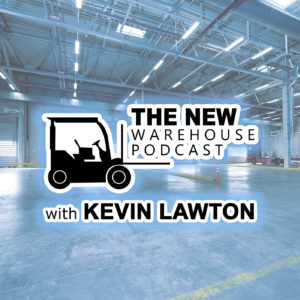 On this episode I was joined by Ed Kennedy of Procensis at MODEX 2022. Procensis is focused on turning your employees into warehouse superheroes through utilizing different mobile solutions. We discussed what Ed was seeing at the show being a veteran of the industry and what that means for us going forward.
Key Takeaways
One of the big things that Ed points out is the amount of robotics that has come into play in our industry. As he reflects on the multiple years of MODEX that he has attended, he says that this is the first time where he has seen so many robots. I think this show made it pretty evident that robotics is here to stay in our industry and it is only expanding. When we look at ways to improve our operations and help address labor concerns these forms of automation are certainly a direction to go in.
Procensis is very focused on mobile devices for picking and doing other tasks in the fulfillment and distribution industries. Ed's perspective on the future of wearable devices is that smart glasses are going to be coming up and gaining more traction. While we have seen a few iterations of these here on the podcast, Ed discusses how these are evolving to be more comfortable for the user. Additionally, the battery is becoming more usable and practical on these devices. This is a great thing because with a battery life you can utilize these more effectively and efficiently.
Another big thing for Procensis is developing more gamification for employees to help motivate them and give them real time insights into their productivity. Ed discusses how many companies are moving to an incentive based system whether it is a bump in pay for hitting certain thresholds or giving them rewards based on their productivity which relies on having accurate data. Procensis is putting in place visibility to the number of picks and scan right on the screen for the user. This gives them an idea of where they are at and allows them to pick up their pace if they are not quite where they need to be.
Listen or watch the episode below and leave your thoughts in the comments.