EP 235: Procensis Solution Center Visit
Episode 235 – Procensis Solution Center Visit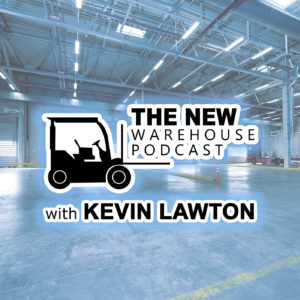 On this episode I was hosted by Ed Kennedy at the Procensis Solution Center. Ed is the President and Founder of Procensis which is focused bringing you solutions that will turn your workers into warehouse superheroes. We discuss the current labor shortage, Procensis beginnings and the growth they are experiencing.
Key Takeaways
Procensis is focused on bringing solutions to your warehouse in order to turn them into superheroes. They do this through combining the latest technology in mobile computing and scanning to bring the best tailored solution for your operation. Ed founded the company with their CTO who recognized that they could bring extreme value to companies by focusing on improving the worker experience. Combined with the latest hardware, they are providing solutions on the software and platform side as well. From the software perspective they are able to strip down and simplify your screens so that employees are only seeing the necessary information.
It is no secret that there is a labor shortage in our industry and that many are feeling the pain. The key right now is to figure how to attract talent and then retain them. Ed makes some great points about the importance that technology can play in retaining employees. Making their job easier and allowing them to be more productive can help them enjoy the job more and make them stay longer. He even references a story that Procensis experienced recently where employee retention was actually more important to the company than ROI. Implementing the right technology to empower your employees is the best way to see your operation improve.
We recorded this episode form the Procensis Solution Center but Procensis is rapidly expanding and will be upgrading to the Procensis Solution Center 2.0 which will have all different unique setups so they can give you the best demo possible. How they have been able to adapt to give remote demos is truly incredible and I encourage you to get one from them. Very interested to see and share with you the next version of their solution center when it opens up.
Listen to the episode below and leave your thoughts in the comments.