EP 234: Zebra Technologies and Fetch Robotics
Episode 234 – Zebra Technologies and Fetch Robotics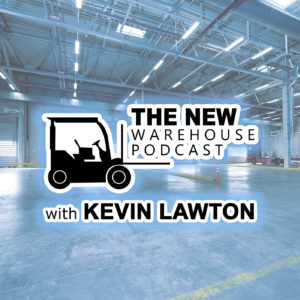 On this episode I was joined by Jim Lawton of Zebra Technologies. Jim is the Vice President and General Manager of Robotics Automation at Zebra Technologies and has a long career of being involved in the robotics world. We discuss Zebra's recent acquisition of Fetch Robotics, their new solutions for fulfillment and the current state of robotics.
Key Takeaways
Zebra Technologies has always been involved in the automation and robotics world but they took a step into the next evolution by recently acquiring Fetch Robotics. They had previously invest in and partnered with a Fetch on a few different initiatives so it only makes sense that they took the path of acquiring them. As Jim discusses, what Fetch adds to the overall Zebra solution suite is the ability to address the travel time issue for the fulfillment space. Zebra had already been addressing the issues of inefficiencies companies were experiencing without handheld technology but now they can address the additional inefficiency of the walking and travel time operators are doing.
Even though they just recently acquired Fetch, they have gotten right to work on new solutions. Jim tells us about the FlexShelf, FlexShelf Guide and RollerTop Guide which all work together to provide an all encompassing fulfillment solution. With these new solutions coupled together with Zebra's handheld technology they are able to truly make the entire fulfillment process more efficient. The FlexShelf allows for increased capacity of each robot by increasing the number of bins that items can be picked to. Paired with the FlexShelf Guide which is a touch screen on board of the robot, it allows the work to happen right at the robot and really increase productivity. For those utilizing conveyor, the RollerTop Guide allows the robot to sync right up and transfer the bin directly on to the conveyor reducing the need for human interaction to make the transfer.
Jim threw out a really amazing stat in the beginning of the episode that less than 5% of warehouses are automated. With this being said, there is a huge opportunity for companies to take on automation and robotics projects to help improve their overall process flows. We discuss how the pandemic has driven consumers to rely more on e-commerce than ever before and is putting a huge workload on warehouses and fulfillment centers. Due to this increase in demand, Jim is seeing rapid growth and adoption of robotics to help companies keep up. We can only imagine how quickly warehouses will keep automating in the next few years.
Listen to the episode below and leave your thoughts in the comments.