Episode 313: Zebra Technologies at MODEX 2022
Episode 313: Zebra Technologies at MODEX 2022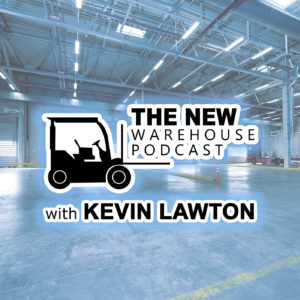 From the booth at MODEX 2022, Todd Boone, Director of Product Management Robotics and Automation at Zebra, joins Kevin for this week's episode of the new warehouse podcast. Zebra is a company that has been around for over 50 years and operates in over 100 countries. They offer a wide range of hardware, software, services, and digital solutions to help businesses automate workflows. In this episode, Todd discusses Zebra's warehouse solutions which include everything from printers to the equipped worker to Autonomous Mobile Robots (AMR).
Key Takeaways
While many people know Zebra as a printing company, Todd points out they offer so much more from machine vision technologies, data capture, sensors, and a variety of other technologies that provide insights customers need.

Todd shares Zebra's unique booth experience at MODEX 2022. Instead of the typical display of products, they created a process flow in the booth with an overhead walkway.  Guests could walk through and see which products were involved at different points of the process and get a visual of what insights they could gather from when something is picked until it is shipped out. 

MODEX 2022 presented one of the first opportunities for people to get together since Zebra's acquisition of Fetch robotics. While AMRs are a new product for Zebra, Todd feels they are a natural fit for the solutions they provide and a benefit for customers to have one single vendor offer multiple complimentary solutions.  

Todd explains that most customers are seeing robotics as a complementary worker and not a replacement. Todd explains how the technology they are deploying are tools to empower workers and allow them to perform their jobs at a higher productivity level.
Listen to or watch the episode below and leave your thoughts in the comments.