Episode 312: U-Turn Transport
Episode 312: Escaping the Odds with Aaron Smith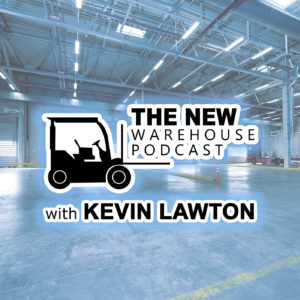 Today's guest is Aaron Smith, founder of U-Turn Transport and host of the Escape the Odds podcast. Aaron is on a mission to change the lives of men and women who were once formally incarcerated by providing them with a path to build a career in logistics. Aaron shares his own story of incarceration and how he was able to turn his life around with the second chance he was given. You won't want to miss Aaron's inspiring story and learn how he is helping solve the logistics industry's labor challenges while helping people escape the odds.
Key Takeaways
Aaron and his partner put together a box truck training program based on their knowledge in the industry. The program can reach the masses quickly and has a low barrier to entry since there are no CDL requirements for box trucks. Aaron shares that box truck transport is really popular because they provide these different outlets to get loads and opportunities to create some income. The training gives men and women, formerly incarcerated or not, the opportunity to be their own boss by teaching them how to acquire a truck, how to get loads, how to work with brokers and dispatchers, obtain their MC number, DOT number, and preparing them to be successful.

Aaron combined two of his passions: prison reform work and entrepreneurship, and spawned his podcast titled escaping the odds. Now with over 70 episodes, and a Just Society Award winner, Aaron leveraged his podcast to build his network in the entrepreneur community.  

On his podcast, Aaron interviews the formerly incarcerated, who are now business leaders or successful entrepreneurs. The show is a source of inspiration and a great resource for business tips from people who have changed the narrative and become successful business owners.
Listen to the episode below and leave your thoughts in the comments.