Episode 339: HomeRoots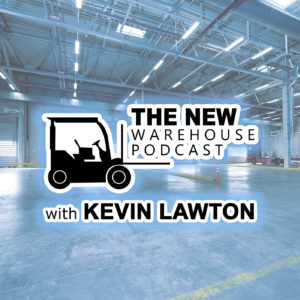 CEO and founder of HomeRoots, Gil Bar-Lev joins this week's episode of The New Warehouse to discuss offering a business-to-business (B2B) shopping and fulfillment experience that matches business-to-consumer (B2C). HomeRoots is a B2B selling platform for furniture, lighting, and home decor manufacturers interested in selling in the North American market. HomeRoots strives to provide an informative, simple, and secure way to make the B2B online shopping experience as convenient and easy as B2C.
Key Takeaways
While Gil was good at coding, his passion for shipping and logistics shaped his career path and ultimately led him to founding HomeRoots. A former software engineer passionate about shipping and logistics, Gil always felt the need to improve b2b shipping solutions. While Gil was pretty good at coding, he was more interested in implementing the code and seeing it in the real world. This curiosity and his experience in software development put him on a different career path, with him operating as a translator between developers and the business. After working with customers throughout the years, Gil learned about many challenges of managing inventory and moving products. 

HomeRoots offers access to available products. Second, their system knows how to generate quality descriptions and enhance the content to generate as many views as possible. Lastly, HomeRoots provides domestic storage and fulfillment services. These three services are ideal for furniture manufacturers typically offering heavy or bulky items.

The ability to provide a B2B shopping and fulfillment experience that is on par with B2C differentiates HomeRoots. Many times, B2B shopping requires a follow-up phone call, an email, or even a fax. Gil felt this experience didn't need to be so different and inefficient. HomeRoots strives to provide a much more convenient and efficient shopping experience at the same level as B2C that consumers know and enjoy. 
Listen to the episode below and leave your thoughts in the comments.