Episode 348: Fernish and Supply Chain Circularity
Episode 348: Fernish and Supply Chain Circularity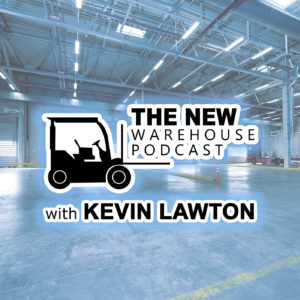 The New Warehouse podcast is excited to welcome Kristin Toth, the president and COO of Fernish. Fernish is a unique furniture rental service redefining the industry's sustainability standards. They offer fast delivery and high-touch service, like putting everything together for customers and flexibility to swap things out or buy them outright if they fall in love with pieces. By leveraging a circular supply chain, they provide value for their customers with quality, convenience, and affordability. Kristin and Kevin discuss how Fernish came to be and how they are capitalizing on the opportunities in the business of furniture and home decor. You won't want to miss this episode and Kristen's career advice for anyone interested in pursuing a career in operations.
Key Takeaways
Like many of us, Kristin didn't plan on a career in supply chain and logistics. After being interested in multiple fields, such as music, math, writing, etc., while studying at university, she developed a passion for e-commerce and technology. She felt the field opened up a world of opportunities to improve decision-making processes, such as creating more efficient, faster, more consistent, and more optimal solutions. This passion motivated her to build innovative solutions that could change how we process decisions. Throughout this journey, she found great joy in exploring and utilizing technology to discover new ways to solve complex problems.

Kristin shares how they need to consider durability and the availability of parts for refurbishment when selecting what products they add to the Fernish catalog. Refurbishment requires skilled labor who understand materials and processes for restoring items like new again. The operations process is more complex than traditional companies due to used products coming back from customers that need inspection and quarantine before being restored.

When researching other WMS solutions, the team at Fernish found they could only get them 20% of where they needed to be. Kristin explains how they never planned on building everything on their own, but this type of business's complexities led them to develop their own WMS. She adds that creating a home-grown solution has unlocked valuable insights and data they wouldn't have been able to find in other systems. 

Kristin discusses how Fernish plans the purchasing of new products with the uncertainty that goes along with utilizing customer returns. She jokes, like most forecasts, they are wrong, but as they learn, they are getting better and better at managing supply and demand.
Listen to the episode below and leave your thoughts in the comments.