Episode 342: Product Labeling with Loftware
Episode 342 – Product Labeling with Loftware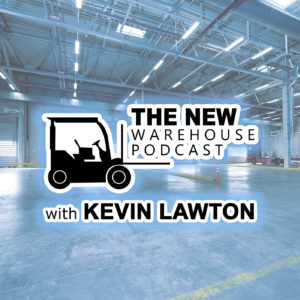 Loftware is a software company that has been around for 35 years and specializes in label operations. Josh Roffman, SVP of Marketing and Product Management at Loftware, joins this episode of The New Warehouse to tell us about the importance of label operations in the supply chain. Josh discusses the evolution of labels and how businesses of all sizes can leverage Loftware's software to drive consistent labeling throughout their supply chains.
Key Takeaways
Kevin and Josh discuss some challenges companies face as they expand globally from a labeling perspective. Josh believes the integration of the data and the control over the templatization of the actual labels themselves to ensure that the output is consistent across the supply chain are some of the most significant challenges businesses face. At Loftware, they spend a lot of time working with customers on integrating into their ERP or WMS systems to ensure the data is flowing correctly. 

Errors can result in massive losses in terms of production time and can be particularly costly if applied to food, medical or pharmaceutical goods. Josh shares that one of Loftware's surveys found that 77% of respondents had to pause their production lines multiple times in the past year due to labeling issues. He adds that CDC research shows 8-10 large enterprises experienced at least one significant labeling error per year, costing them up to $ 2 million. Those costs serve as a reminder of how crucial it is to ensure accuracy and efficiency when it comes to labeling processes across different industries and the potential cost of not doing so. 

Josh explains why labels are such a critical part of the supply chain process, as they help identify goods from the point of manufacture to their final destination: the consumer. Labeling is essential because its content is dynamic and tailored to fit customer needs, regional requirements, and other factors like language or hazardous warnings. Thanks to sophisticated technology solutions, labels can now contain even more data than ever, giving companies more flexibility in tracking goods and responding to customer demands.
Listen to the episode below and leave your thoughts in the comments.