Episode 343: Newcastle Systems
Episode 343: Newcastle Systems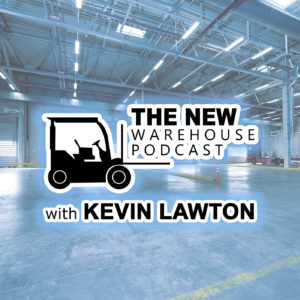 This week's episode of The New Warehouse brings you John O'Kelly, President and Founder of Newcastle Systems. Newcastle Systems provides innovative solutions for efficiency improvement in warehouse and distribution environments through mobile power, which enables people to move their computers, printers, scanners, and tablets around the warehouse. The New Warehouse uses the carts in our micro fulfillment center, and we love them. So be sure to tune in to learn about Newcastle Systems, including a recent award they won.
Key Takeaways
John founded Newcastle Systems in 2005 after taking an entrepreneurship class at Harvard Extension and saw a need for mobility solutions in warehouses and distribution centers. Newcastle has grown significantly since its inception, expanding from one product series to six different products catering to various applications, such as cold storage facilities or quality control carts.

John and Kevin discuss how mobile workstations for warehouse workers can dramatically reduce a tremendous amount of unnecessary walking. With larger storage capacity than an individual worker could otherwise carry, these carts can significantly reduce the trips needed to bring products from one place to another. By providing efficient and ergonomic support to transport items with speed, such solutions help cut down the time spent fetching goods from one area to another. 

Lean is a continuous journey that requires constant effort and improvement; it is one of Newcastle's core values. Newcastle has adopted lean principles across the entire company, which John believes has profoundly affected operations. 

John shares some of the more creative ways customers have modified Newcastle Systems carts to improve upon the base product, such as adding an extension. Many of Newcastle's new products come from customer ideas which help Newcastle achieve its goal of introducing two new products each year.
Listen to the episode below and leave your thoughts in the comments.