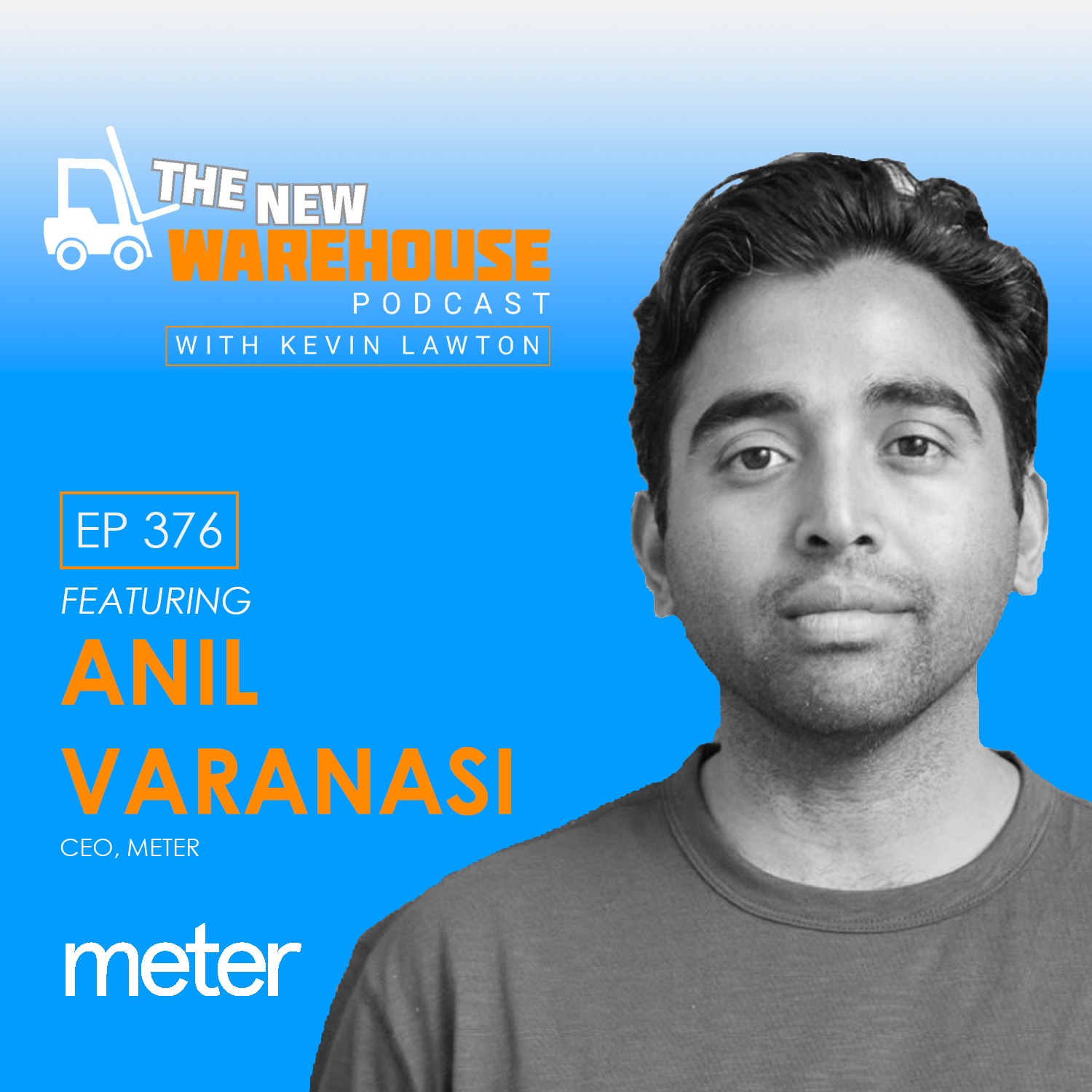 376: Meter Delivers Fast, Secure, and Reliable Wi-Fi for Warehouses
Meter Delivers Fast, Secure, and Reliable Wi-Fi for Warehouses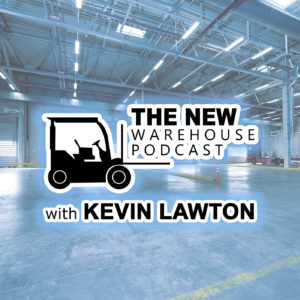 Anil Varanasi, CEO and Co-Founder at Meter, joins The New Warehouse to discuss fast, secure, and reliable wireless connectivity for industrial spaces. Meter makes it easy for warehouses, 3PLs, and distribution centers to come online with internet networking Wi-Fi. With Meter, warehouses can be up and running in weeks, all while saving CapEx and Opex in the process. If you need to get your warehouse connected or improve your existing services, this is an episode you do not want to miss.   
Meter: Making Internet Networking for Warehouses Easy and Cost-Effective
Setting up an internet network can be challenging and expensive when opening a new fulfillment center, distribution center, or warehouse. Companies must choose an ISP, decide on the hardware, and determine who will install and maintain it. This process can take months and cost hundreds of thousands of dollars.
Meter offers a complete package for internet networking in warehouses. With their expertise in hardware operating systems, Meter ensures fast, secure, and reliable connections for bandwidth-intensive operations that demand low-latency connections. Their unique pricing model charges only a fixed monthly fee for ISPs, hardware installation & maintenance, cabling, and testing without any upfront costs.
With Meter, warehouse companies can easily manage their internet networking, Wi-Fi, and other systems in new locations without the headache of building out a networking team everywhere. Their approach to internet networking follows the same concept as cloud services like AWS, Microsoft Azure, or Google Cloud – pay for what you use without building a big team.
All companies need to do is provide Meter with an address and a floor plan, and they will handle everything from there. Meter's software and teams manage everything for the companies, ensuring minimal downtime and maximum uptime for all their networking needs. They partner with all major ISPs and ensure the proper connections come in from primary and backup pipes. They build all the racks for routing and switching and install all the hardware needed for great Wi-Fi throughout the space.
Moreover, Meter's approach to redundancy is unique in the industry. With additional redundancy built into the system and leveraging insights from data centers, proactively preventing hardware failure and total capacity usage is accounted for from day one.
Save Time and Remove Burden from IT Teams with Meter's Expertise
Setting up internet networking for a new warehouse or distribution center traditionally takes months and requires considerable time and resources from IT teams. With companies asking more of IT teams and the complexity increasing in multi-location warehouse companies, this burden on IT departments is becoming significant.
Meter solves this problem by offering quick and hassle-free installations, saving companies valuable time and resources. For Meter, speed is critical, and they can install the hardware and software in weeks instead of months, allowing their clients to be productive and profitable as soon as possible.
The primary reason for their fast installation is their software and hardware operating systems expertise. With their software, they can design networks, deploy networks, and procure ISP connections faster, taking the burden off the IT departments.
Secondly, Meter operates at scale. They have deployed millions of square feet with millions of customers, allowing them to do this repeatedly every day, week, and month. Their installations are repeatable, and they have built-out processes and repeatable runbooks to get out any edge cases, allowing for a smoother installation process. 
Lastly, Meter's relationships with ISPs are essential to its success. They purchase extensive connections, enabling them to have the right relationships when push comes to shove. This ability to craft the right relationships ensures they can deliver on their promise of fast and reliable installations.
Connectivity in Warehouses Today: How Meter Ensures Redundancy, ROI, and Uptime
Connectivity is crucial in today's warehouses, particularly with the growing adoption of automation and robotics. Investing in new technologies such as WMS systems, pick-and-place robotics, sensors, printers, and drones can improve productivity and ultimately lead to a better warehouse ROI. However, these services require reliable, secure, and fast connectivity to work correctly. 
Meter understands the critical role connectivity plays in warehouse operations and takes an approach that prioritizes redundancy to ensure maximum uptime and optimal connectivity. The company installs more hardware than is typically required to plan for full capacity from day one. Their hardware has LTE built-in, which means there is redundancy within the system even if the primary or secondary connections fail. 
Meter also designs its systems to prevent hardware failure, drawing insights from data centers and implementing redundancy to ensure that one piece of hardware doesn't bring down the entire network or cause disruptions. Moreover, they make choices based on their customers' best interests by ensuring that even if the internet goes down, their production does not stop.
Key Takeaways
Meter offers solutions for warehousing, logistics, and distribution centers to reduce CapEx and Opex related to networking with cost-effective solutions.

Customers benefit from reduced costs and minimal downtime due to Meter's unique pricing model that charges based on the size of the space.

As the warehouse industry progresses, robotics, automation, logistics, and fully automated companies are investing in Wi-Fi over other connectivity options. They understand that Wi-Fi connectivity within the warehouse provides greater reliability and efficiency than bringing signals from the outside.
Listen to the episode below and leave your thoughts in the comments.