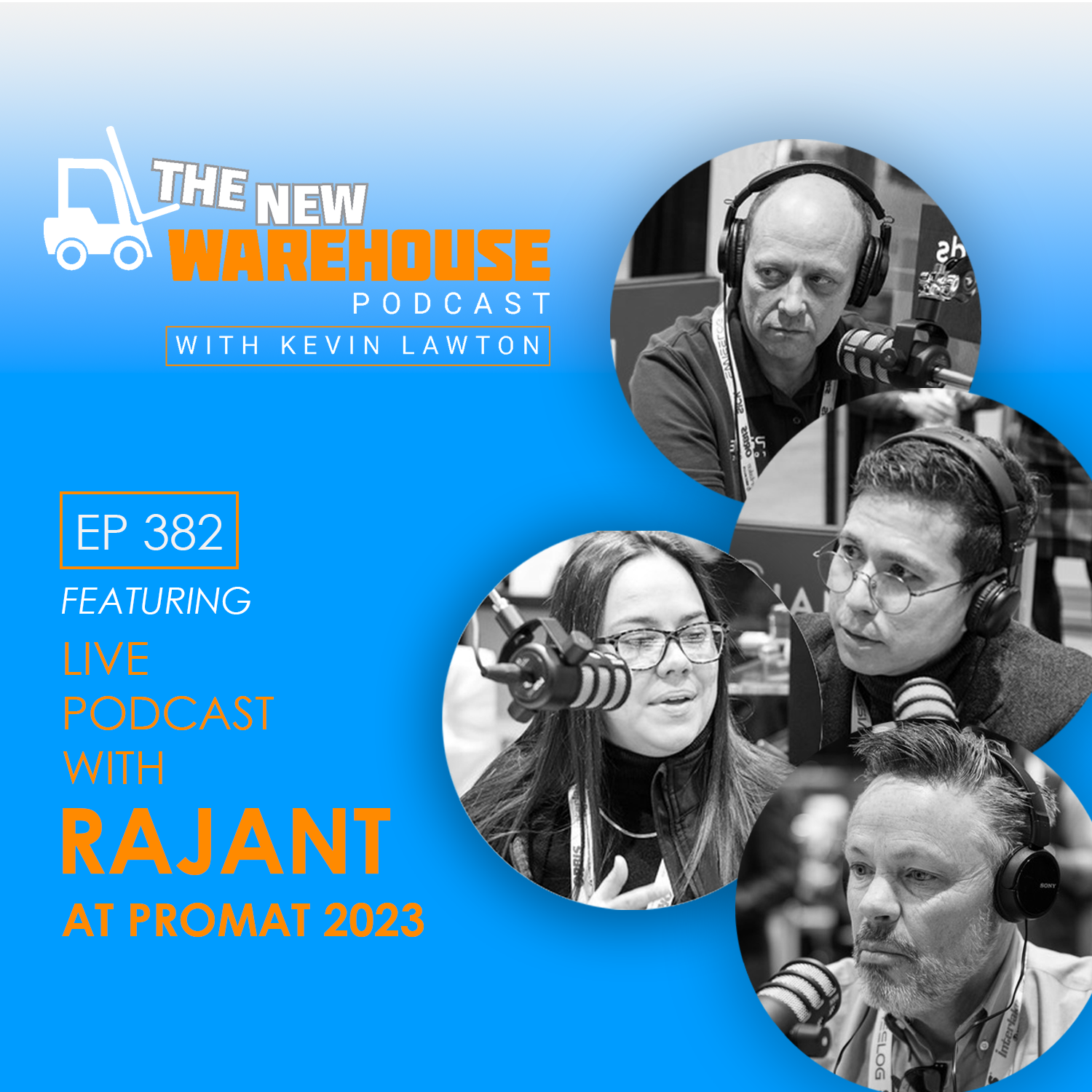 382: Rajant Panel Discussion
382: Rajant Panel Discussion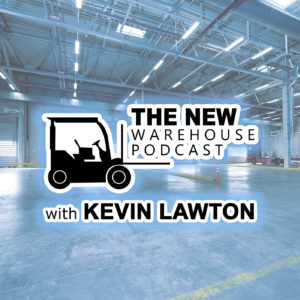 In a special panel episode of The New Warehouse, host Kevin Lawton welcomes industry experts to discuss Rajant's revolutionary Kinetic Mesh Networking technology. The lineup included Ale Walker, Director of Business Development at Gray Solutions, Todd Rigby, Director of Sales at Rajant Corporation, Eric Rongley, CEO at Prime Robotics, and Robert Cheek, COO at Uvify. Tune in to learn more as these experts discuss how Kinetic Mesh Networking technology revolutionizes the warehouse industry!
Rajant Corporation, founded in 2002, is a wireless provider specializing in advanced network technology. Their Kinetic Mesh Networking enables a constantly self-optimizing data flow, resulting in a high-quality solution that guarantees compatibility across generations of equipment. This technology has proven highly beneficial in the material handling industry, where downtime can translate to lost productivity or weakens ROI for investments in automated technology that rely on connectivity.
Rajant's Kinetic Mesh Networking: An Advanced Solution for Warehouses
 At the heart of Rajant's technology is their Kinetic Mesh Networking. As Todd Rigby explains, "Unlike other networks, like wifi or LTE, which are parent-child type architectures, Rajant has a true peer-to-peer architecture where any node can talk to any other node, and every radio in that node can establish and maintain many active connections." This sophisticated network ensures continuous connectivity, virtually eliminating handoffs and dropouts that can hinder the value of investments in warehouse robotics and management systems.
This self-optimizing network seamlessly adapts to changing operational and environmental conditions, guaranteeing a high-quality solution for warehouse settings. With Rajant breadcrumbs continuously seeking connections, warehouses equipped with this technology experience reduced latency and risk of pallets crashing, thus improving overall worker safety.
Impact on Warehouse Operations
Rajant's Kinetic Mesh Networking technology allows for effective connectivity between robots, drones, and AMRs (Autonomous Mobile Robots). As Ale Walker points out, warehouse and distribution centers can now reap the benefits of this advanced technology, maximizing their investment in automation: "At the end of the day, Rajant allows us to implement automation in these massive plants so that they're always up. This ensures that customers can recognize the value not only in the product but also in the automation and the investment they've committed to."
Moreover, adaptability remains key to the success of this technology, as Todd Rigby highlights the importance of Rajant's self-optimizing network. Rajant eliminates connectivity limitations and ensures a highly efficient and reliable warehouse infrastructure by allowing any radio to connect to any matching radio in any breadcrumb.
Optimizing Warehouse Operations with Rajant Kinetic Mesh
The role of automation and robots in modern-day warehouses and manufacturing facilities is paramount to effective and efficient operations and addressing the labor challenges. Rongley emphasizes the importance of connectivity, stating, "For our robots within a warehouse, the latency between the server and robots is critical as dropouts could lead to pallets crashing and humans getting hurt."
The challenges become more significant as facilities integrate more robots into their operations. Cheek explains, "As the number of robots increases, we see a greater need for solutions like Rajant's Kinetic Mesh to ensure accuracy and precision in these complex systems."
Rigby says, "Having a strong network ensures better support for us (the providers) over time and ultimately for customers." With its self-optimizing routes and configurations, Rajant Kinetic Mesh provides reliable and cost-effective solutions to warehouses and manufacturing facilities looking to automate their processes.
Moreover, Rajant's breadcrumbs continually improve performance and capability as new features and capabilities to each firmware upgrade. As Rigby notes, "Unlike a computer or a smartphone that can lose performance over time, our Rajant breadcrumbs continually improve in performance and capability."
Key Takeaways
Rajant's Kinetic Mesh Networking technology enables unparalleled connectivity in warehouses, allowing for efficient communication between robots, drones, and AMRs. This reduces latency and the risk of accidents, offering a safer and smoother operating environment.  

Rajant's Kinetic Mesh enables the implementation of automation, ensuring that systems are always up, which helps customers recognize the value of their investment in both the product and automation.  

Having a self-optimizing network allows Rajant's technology to adapt to ever-changing warehouse conditions, ensuring maximum operational efficiency and return on investment for its customers.
Listen to the episode below and leave your thoughts in the comments.
Guest Information
Ale Walker is the Director of Business Development at Gray Solutions. Gray Solutions is an experienced integrator of materials handling systems, providing clients with end-to-end solutions for anything inside a building, ranging from raw material management to cloud-based data storage.
Todd Rigby is the Director of Sales at Rajant Corporation Rajant's proprietary "Kinetic Mesh" network addresses the connectivity concerns of modern-day warehouses, logistics facilities, and other complex operations. Their self-optimizing routes and configurations offer exceptional reliability in the face of interference.
Robert Cheek is the COO of UVify, a pioneer in swarm drone manufacturing, providing solutions for swarm operations with up to 1,500 drones simultaneously. UVify operates in several industries, including entertainment and industrial applications.
Eric Rongley is the CEO at Prime Robotics, a manufacturer of robots designed for warehouses and factories. From AS/RS deep storage to piece-picking robots, Prime Robotics provides clients with innovative solutions in robotics automation.
For more information about the connected warehouse, check out the podcasts below. 
376: Meter Delivers Fast, Secure, and Reliable Wi-Fi for Warehouses
377: Brother Mobile Solutions at ProMat 2023