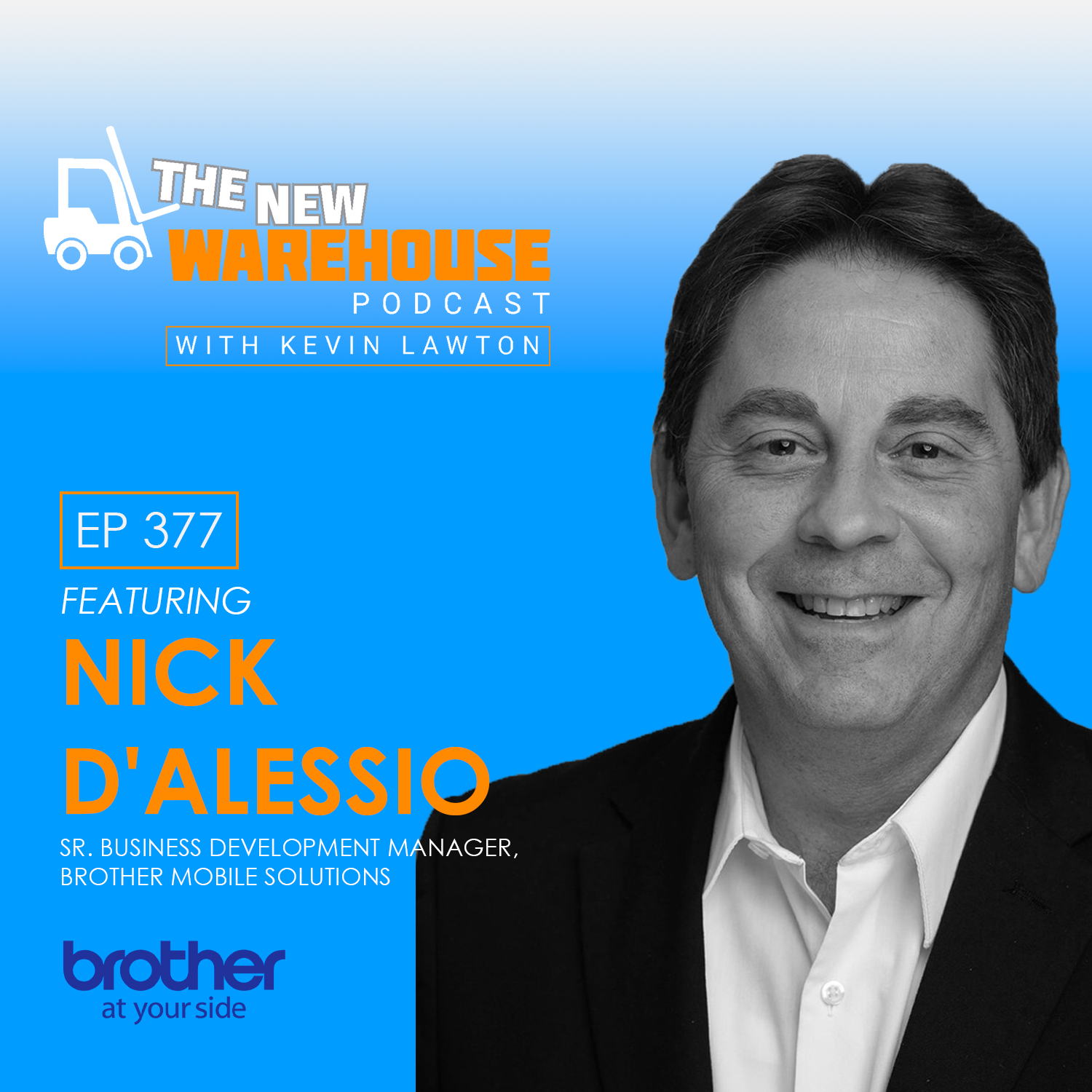 377: Brother Mobile Solutions at ProMat 2023
377: Brother Mobile Solutions at ProMat 2023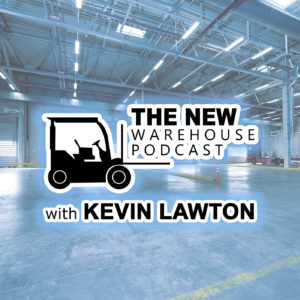 For this episode of The New Warehouse, Nick D'Alessio, Senior Business Development Manager at Brother Mobile Solutions, joins Kevin live at ProMat 2023. Brother Mobile Solutions provides a range of solutions to help optimize warehouse operations, including barcode printing software, labels, and mobile devices. Be sure to tune in to discover how important mobility is in the warehouse environment and learn about the future of modernization in this industry. 
How Brother Mobile Solutions Helps Challenges Faced By Warehouses Today
Warehouses face the challenge of transitioning from traditional, paper-based methods and outdated software to modern, digital solutions. Nick shares that many businesses still use manual processes such as Excel spreadsheets and Sharpies to manage their warehouses. These outdated processes make it difficult to track inventory efficiently and accurately.
Nick adds that Brother can help in this transition by providing tools to democratize technology. Barcoding is the most basic digital representation of physical items, enabling them to be tracked and traced more easily. Brother can also provide mobile printing solutions that allow faster workflows so staff can independently complete tasks such as labeling, packing, and picking. In addition, Brother can assist businesses in moving warehouse management into the cloud for added efficiency.
Brother Mobile Solutions Products
Brother Mobile Solutions has a range of products designed specifically for warehouse environments. One of the essential products is the mobile four-inch printer, which can be mounted on forklifts to enable workers to print four-by-six, four-by-two, or four-by-eight labels. Brother also has full-page mobile 8.5" x 11" capabilities for packing and picking lists and labels. No more walking back to a stationary printer!
In their Tennessee warehouse, Brother has implemented mobile printing with cobots and following robots, with mobile printers bolted to enable labels to print out as workers complete their tasks. This feature allows the workflow to move along swiftly with the worker at the point.
For more significant industrial printing needs, Brother has high-velocity barcode label printers that handle many labels. These products are extensively tested for ruggedness and durability, with Brother's experience in designing products for use in trucks and other challenging environments coming into play. Brother's motor division provides automation to the underbellies of the robots in their warehouse, highlighting the full range of solutions that Brother can provide for warehouse management.
Flexible Connectivity Options from Brother Mobile Solutions
Brother Mobile Solutions understands that warehouse workflows can vary greatly, depending on whether work occurs at the dock or outside the four walls. As such, connectivity options are a crucial factor to consider when implementing warehouse management technology.
Brother offers the flexibility of Bluetooth connectivity to enable users to print labels in environments where WiFi may not be possible. When work occurs inside the four walls, dual radio models are available to connect securely to an enterprise-level network. This connectivity ensures that workers can print labels securely and that the system will be reliable and responsive. They also support Android and iOS operating systems and comply with iOS MFI standards.
With flexible connectivity options, Brother has ensured its products can adapt to various warehouse workflows. Brother Mobile Solutions has also ensured that their radios perform well, even when users need to roam from one access point to another. This performance is critical from both the implementation standpoint and for users who need to press print and know that their label will come out quickly and accurately.
Key Takeaways
Hundred million-dollar businesses still use Excel spreadsheets and Sharpies to manage their warehouse.

Nick believes providing a system that's easy to maintain is one way to help make the employees happy and the workers more efficient.

Brother offers a demo option to interested parties, allowing them to try their printers before committing to a purchase. Their team is happy to send out printers to get a demo or pilot test going.
Listen to the episode below and leave your thoughts in the comments.