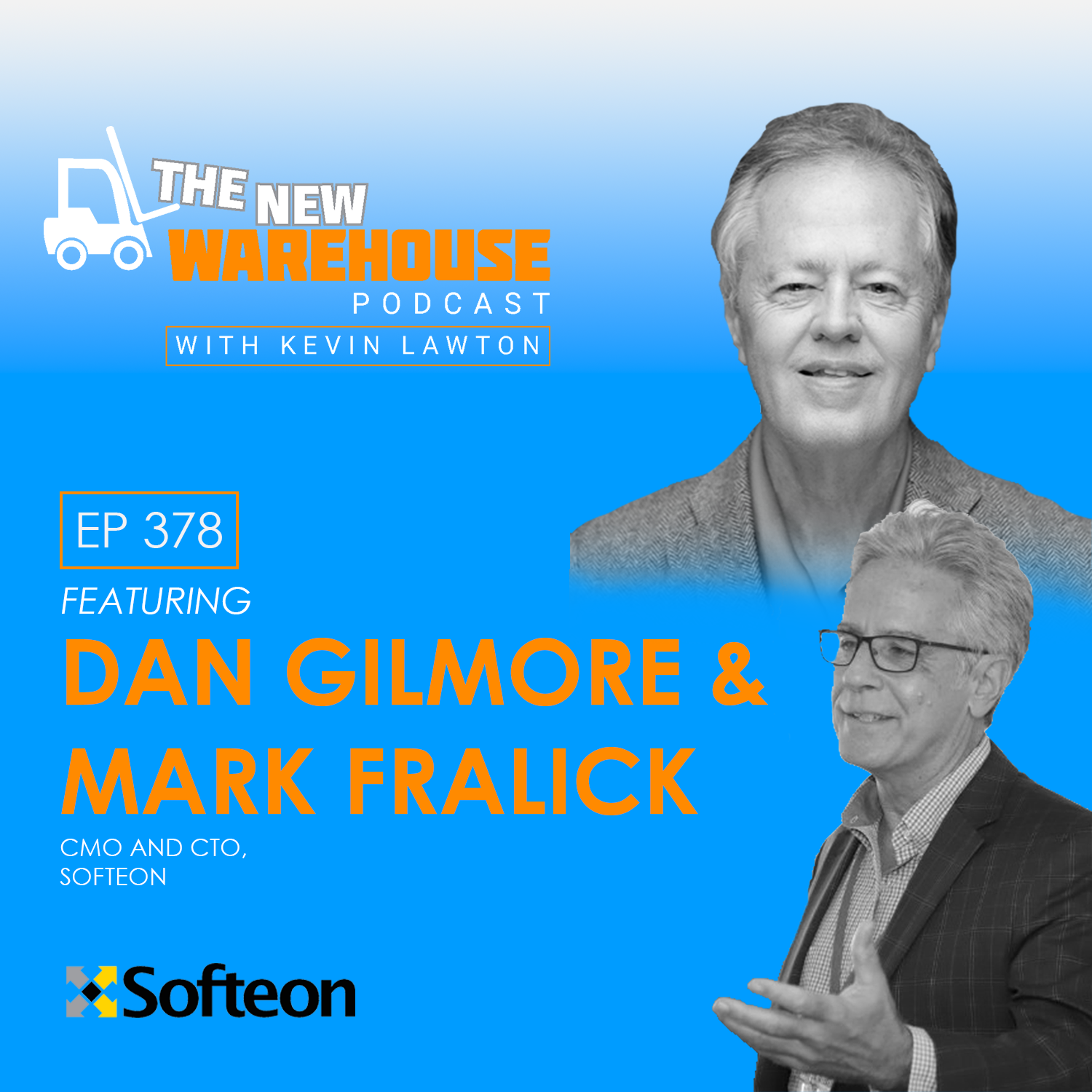 378: The Smart Warehouse with Softeon
378: The Smart Warehouse with Softeon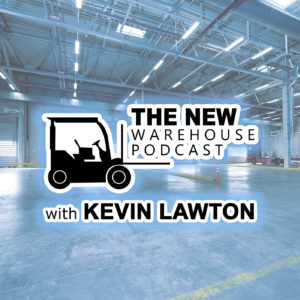 CMO Dan Gilmore and CTO Mark Fralick of Softeon join The New Warehouse from ProMat 2023 to discuss the smart warehouse of the future. Softeon is a supply chain software solutions company focused on supply chain execution, including warehouse management and warehouse execution systems. Their suite of products includes labor management, yard management, slotting optimization, and materials handling. Tune in to hear how Softeon removes barriers to automation and speeds up ROI, allowing warehouses to integrate technology into the warehouse.
The Future of Smart Warehouses
According to Softeon, a smart automated warehouse comprises several capabilities, robotic technologies, and components that can be easily adaptable and combined to meet specific needs, with a Warehouse Management System (WMS) forming the foundation alongside complementary Warehouse Execution System (WES) technology to deliver a new generation of capabilities.
Dan adds, "Smart warehouse systems will operate based on artificial intelligence and on a variety of technologies that will interact with each other to perform tasks in increasingly autonomous ways." This implies a smart warehouse system can adapt and transform based on changing conditions, enhancing operational efficiencies.
To realize this vision, advanced techniques such as task cutting and interleaving will play a significant role. Using these techniques, smart warehouses will prioritize the most profitable tasks and allocate resources accordingly to ensure optimal performance. 
In addition, WES will enable new levels of optimization, inventory control, and orchestration in smart warehouses. WES will offer real-time decision support and facilitate dynamic task allocation, increasing throughput and reducing lag times.
Speaking on the subject, Gilmore added, "The Any-to-Any system integration technology will be critical in smart warehouses as it provides flexible and agile support for materials handling automation." With the increasing demand for scalability and flexibility, such system integration technology will be essential in fulfilling this need. 
With ProMat breaking an attendance record this year, it appears smart warehouses will play an increasingly vital role in the future of supply chain. These advanced technologies will enhance operational efficiency, curb costs, and enable warehouses to adapt to the ever-changing market and labor conditions. 
The Importance of Smart Warehouse Technologies in Optimizing Warehouse Management Systems
In today's fast-paced and ever-changing business environment, e-commerce and customer demand have pushed supply chains to become more efficient and responsive. One of the critical components of the supply chain is warehouse management systems, which can drive profitability for businesses if managed efficiently. Smart warehouse technologies have emerged as a solution to optimize warehouse management and automate supply chain operations, reducing the risk of errors and improving productivity.
"Just by looking around, you see all this new technology, and fundamentally, this is all technology that wants to get to the floor, right? It's a technology that wants to be on the floor," says Mark. He believes it is crucial to remove the impedance that traditional warehouses face when integrating different systems and technologies in the supply chain, as it can lead to setbacks in productivity and profitability. This is where Smart Warehouse Systems come in.
Softeon creates a dynamic data racetrack for communication between different systems used in the supply chain. This communication is essential in ensuring all these technologies work together seamlessly to optimize warehouse space and productivity.
Smart warehouse systems can also boost sustainability within the supply chain. Smart warehousing can reduce a warehouse's overall carbon footprint by reducing the time and energy required for order fulfillment and guiding employees to use environmentally conscious practices.
The future of warehouse management and smart warehouse systems is exceptionally bright, with new emerging technologies that provide even more significant benefits. For example, AI can optimize warehouse picking by using inventory levels and predicting which products will be ordered next. This optimization could significantly improve a warehouse's productivity and better predict customer demand.
How to Optimize Automation in Your Warehouse Management System
Managing a warehouse comes with its own set of challenges. But with the advent of automation and better warehouse management systems, we can make order fulfillment faster and more efficient than ever before. However, introducing automation into your warehouse operations can be time-consuming, and without the right strategy, you could end up with a complex and challenging system.
So, how do you get automation into your warehouse? "It's all about the flow," said Mark. For any automation technology to work effectively, ensuring it fits into your warehouse's operations is essential. Dan adds, "You have to have the core foundation in place to get to the smart warehouse." In other words, it should seamlessly integrate with the warehouse processes existing system to amplify the system's functionality.
Mark believes a sound warehouse system should be like a duck in water. It should have a smooth flow and not look stressful on the surface, but everything underneath must work towards a common goal. Therefore, automation should not be viewed as just an addition to the existing inventory management system but as part of the more extensive warehouse management system.
Having a technological solution that improves the flow of the warehouse, enhances productivity, and ultimately generates the best ROI. To do this, you must carefully consider the Return on Investment (ROI) of the technology you want to introduce into your warehouse operation. You should not simply add new technology without looking for its efficiency and impact on warehouse productivity.
Instead of just adding technology bit by bit, it is crucial to understand the flow of inventory tracking in your warehouse and choose the right solution that amplifies the system's flow. A proper ROI analysis, training, and a great understanding of the warehouse flow must back the right technology solution.
Key Takeaways
Materials handling technologies are growing in scope, and integrating them into flow processes needs to be more open and efficient.

Organizations can maximize automation efficiencies and minimize bottlenecks by attacking ROI from the top down.

The "smart warehouse of the future" emphasizes advanced techniques like task management and task interleaving to achieve autonomous warehouses.
Listen to the episode below and leave your thoughts in the comments.
Guest Information
For more information on Softeon, click here.
To connect with Dan Gilmore on LinkedIn, click here.
To connect with Mark Fralick on LinkedIn, click here.
For more information about Smart Warehouse Technology, check out the podcasts below. 
Smart Warehousing and Big Data