393: A Conversation with Shaun Hagen from Carton Cloud
393: A Conversation with Shaun Hagen from Carton Cloud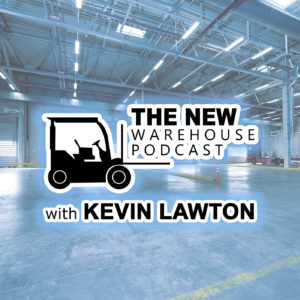 Carton Cloud is on a mission to improve people's lives in logistics. In this episode of the New Warehouse Podcast, Shaun Hagen, the COO and Head of North America, joins Kevin. Shaun shares insights into the company's founding story and how their software is revolutionizing the way logistics people work. Carton Cloud is a cloud-based Warehouse Management System (WMS) that focuses on providing flexibility and efficiency gains to small and medium-sized businesses in the warehousing industry. Tune in for an insightful discussion on the latest trends in the warehousing industry.
Carton Cloud is Logistics Software Built by Logistics People
Shaun discusses the founding story of Carton Cloud, emphasizing that the company's DNA lies in being logistics software built by logistics people for logistics people. The idea originated from the operational challenges faced by their CEO when he owned and operated a refrigerated warehousing and transport business in Australia. Shaun highlights how the lack of software solutions tailored to the needs of small and medium-sized businesses in the logistics industry led them to develop their own application.
How Carton Cloud is Empowering Small and Medium-Sized Businesses
Carton Cloud's focus on small and medium-sized businesses stems from their recognition of these enterprises' crucial role in the logistics industry. With over 20,000 logistics businesses in the US, primarily small and medium-sized, Carton Cloud understands the significance of supporting and enabling these businesses to compete in the market. Shaun explains that by providing accessible technology and automation, they empower SMBs to meet the growing expectations of shippers and receivers in today's fast-paced, digitally-driven world.
Reducing Paper and Embracing Digital Transformation
Shaun delves into Carton Cloud's emphasis on reducing paper and promoting a paperless approach. While going paperless may seem cliché in 2023, Shaun emphasizes that it's not just about eliminating paper but understanding the implications of paper-based processes. Carton Cloud aims to address the administrative burden, reduce errors, prevent revenue leakage, and enhance work enjoyment for warehouse staff by removing paper from the process. Shaun highlights the importance of wireless and digital operations in creating a seamless and efficient workflow while still recognizing the role of paper in supporting documentation.
Key Takeaways
Logistics software built by logistics people: Carton Cloud's founding story underscores their commitment to developing solutions that address the unique challenges logistics professionals face.

Empowering small and medium-sized businesses: Carton Cloud recognizes the essential role SMBs play in the logistics industry and aims to equip them with accessible technology and automation to compete effectively.

Embracing digital transformation: By reducing paper and adopting digital processes, companies improve efficiency, minimize errors, and enhance work enjoyment for warehouse staff.
Listen to the episode below and leave your thoughts in the comments.