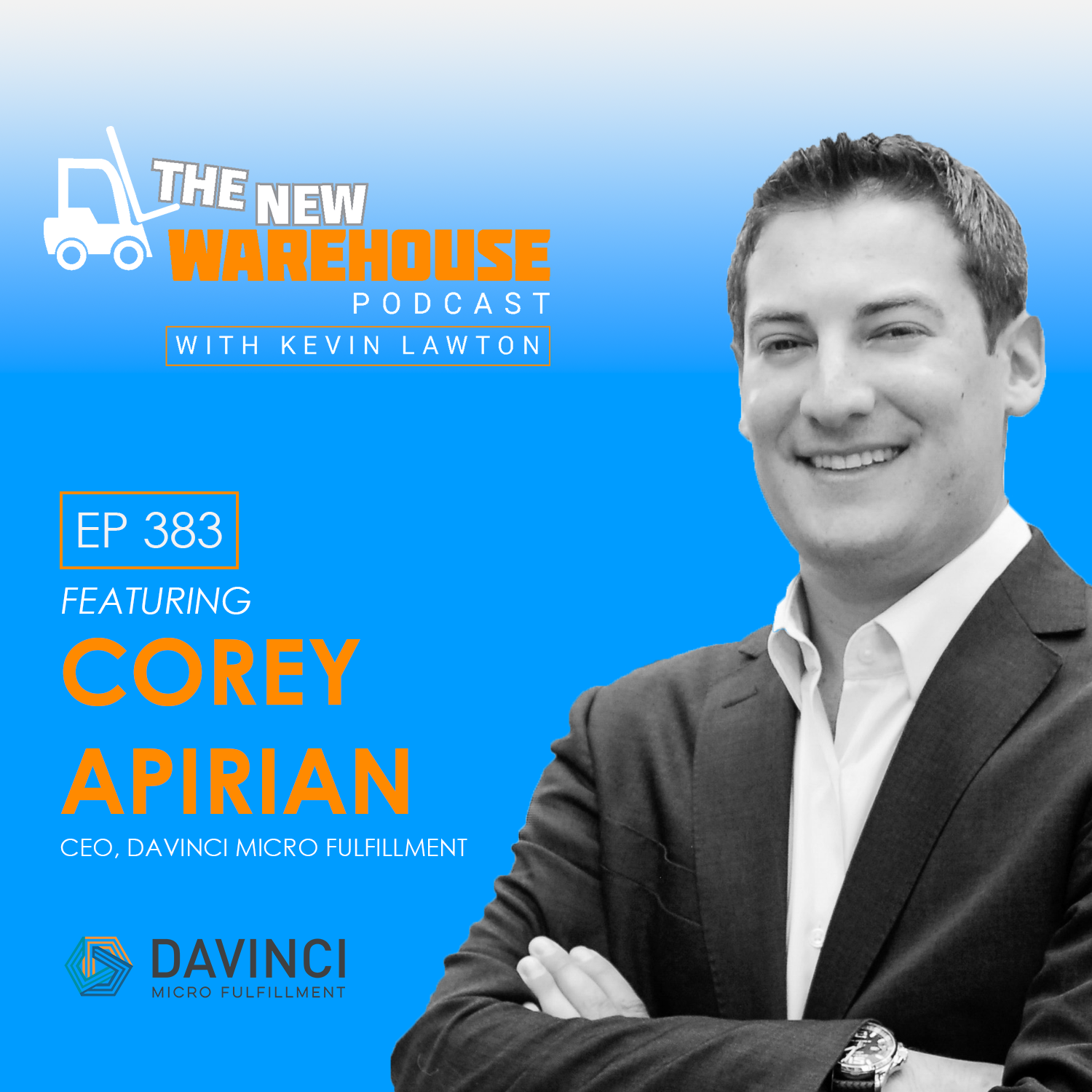 383: Davinci Micro Fulfillment
383: Davinci Micro Fulfillment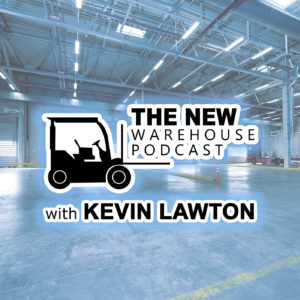 In this episode of the New Warehouse podcast, Corey Apirian, Davinci Micro Fulfillment's founder, and CEO, sits down with Kevin to discuss all things micro fulfillment. Apirian explains that the size of these centers varies depending on the problem they are solving, and he gives examples of different businesses that use micro-fulfillment centers. They also discuss the importance of inventory control and the ultimate goal of going point-to-point from the center to the end consumer. If you aren't familiar with micro fulfillment or just want to learn more, this episode is for you.
What is a Micro Fulfillment Center (MFC)?
MFCs are small-scale fulfillment centers located in urban areas, designed to optimize the last mile of delivery by providing quicker and more cost-effective delivery to customers. This makes using facilities such as retail stores, supermarkets, and strip malls ideal instead of large warehouses, thereby reducing the time and expense of holding inventory in a centralized location. Apirian adds, "Micro fulfillment is really just about getting closer to the consumer."
How do MFCs Differ from Traditional Fulfillment Centers?
MFCs differ from traditional fulfillment centers in several ways. Traditional fulfillment centers are large and centralized, servicing many products and customers. In contrast, a micro fulfillment center is smaller, specializes in specific products, and focuses on a particular geographic area. MFCs utilize automation to maximize throughput and capacity, while traditional fulfillment centers may use a range of automation and are more suitable for storing palletized products with lower turnover rates.
What makes a micro fulfillment center unique is they function as the last-mile logistics support, reducing the need for lengthy shipping times. They reduce costs and increase efficiency in the supply chain. Micro warehousing allows for more frequent inventory turns, quicker replenishment of stock, and lower shipping costs with the potential for same-day delivery.
Micro fulfillment is a critical part of the ecosystem as it helps brands get inventory closer to the customer. During the pandemic, same-day deliveries of essential items such as Tylenol and groceries were a huge benefit. Apirian shares, "If you can get inventory closer to the customer, and if you're a brand operating in multi-channel fulfillment, that's where you get the most insights of how you replenish, how you choose what to sell, and how you make that available from a carrier perspective, whether it's a local or parcel delivery."
The pandemic changed consumer spending habits, and the need for precision and speed in fulfillment and enhanced customer service experience has become more critical than ever. Apirian believes, "The industry is going to a place of precision. And not speed. And I think that's a really good thing." 
Next in Micro Fulfillment
The MFC network is poised to be a game-changer in the retail industry, offering a unique solution that differs significantly from traditional third-party logistics providers. As technology evolves, expect more MFCs to deploy nationwide as retailers seek to improve their micro fulfillment center strategy and create a better customer experience.
While the main service of MFCs is fulfillment, Davinci Micro Fulfillment offers more than just that. In addition to fulfillment, Davinci offers its order management system (OMS) and network optimization technology backed by data on what items are selling where. This technology allows brands to understand which channels are most effective for selling their products and how to get those products to customers efficiently. 
Davinci also provides a physical location network that can, as Apirian states, "cross-pollinate our MFCs with multiple clients" to get inventory forward-deployed as part of their service. He adds, "Brands are looking for channel-agnostic solutions that can quickly fulfill each item to the end customer, drive sales from end to end, and avoid the risks of not turning inventory or having inventory unavailable." According to Apirian, the MFC network is still in its early stages, with the number of MFCs set to grow exponentially by 2030. However, as retailers continue to move towards more sustainable and efficient fulfillment solutions, MFCs will play a vital role in optimizing the supply chain and meeting customer demands.
Key Takeaways
MFCs are a game-changer in the retail industry, combining advanced technology and hyper-localized services to deliver personalized, cost-effective, and faster solutions. 

As the shift toward e-commerce grows, micro warehousing is becoming increasingly essential to meet customers' demands for timely and tailored delivery options. 

Davinci Micro Fulfillment's unique offering of order management systems, network optimization technology, and efficiency-focused processes ensure exceptional service and fast turnarounds for retailers.
Listen to the episode below and leave your thoughts in the comments.