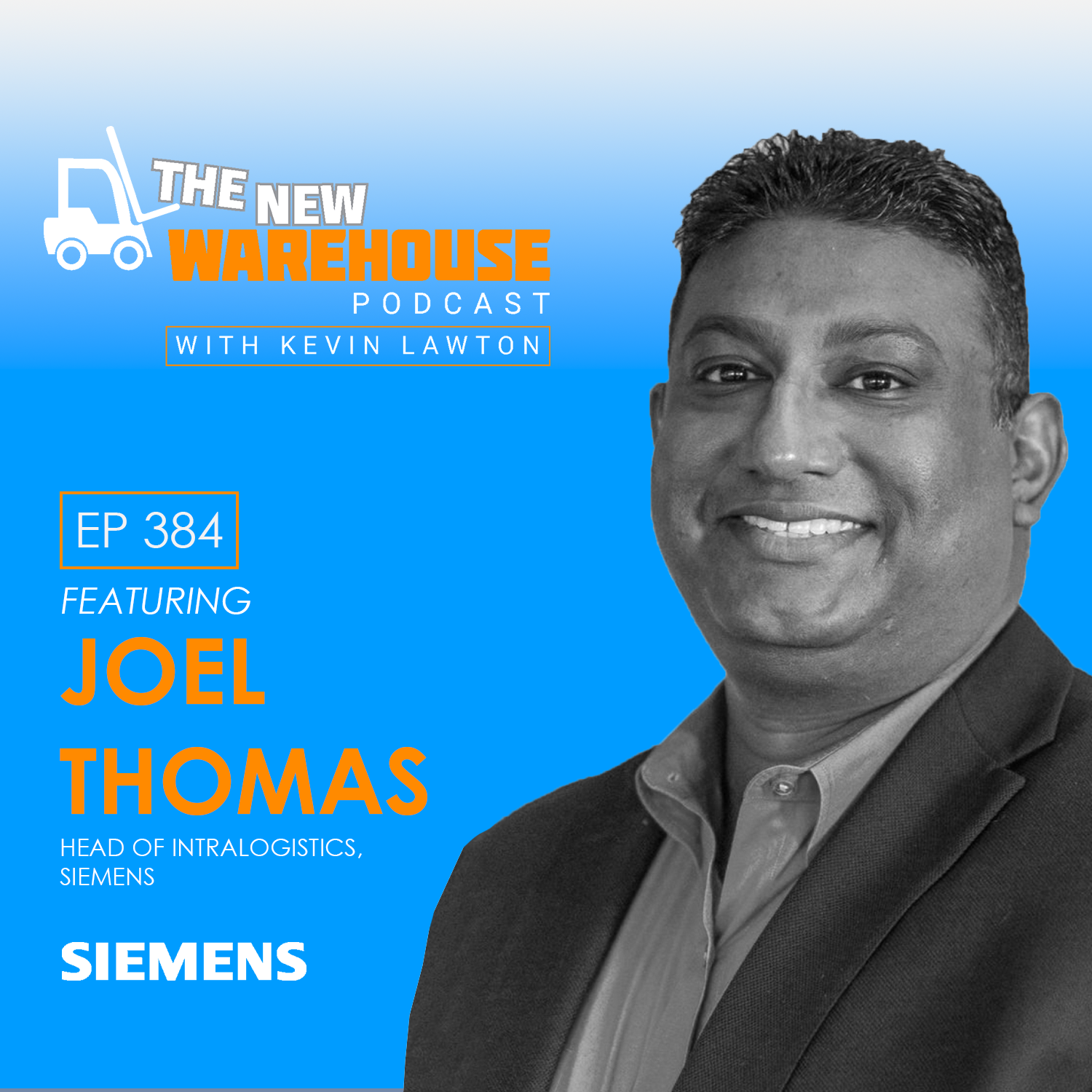 384: Intralogistics Solutions with Joel Thomas of Siemens
384: Intralogistics Solutions with Joel Thomas of Siemens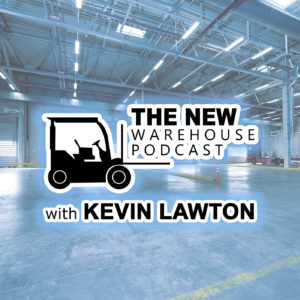 Live from ProMat 2023 Joel Thomas, Director of Intralogistics at Siemens, stops by the booth to discuss the future of warehousing and intralogistics' role in shaping it. If you aren't familiar with Siemens, they provide engineering solutions in the industrial and manufacturing space. In this episode, Kevin and Joel talk about how intralogistics technology is revolutionizing the way warehouses and factories operate today, as well as what we can expect from Siemens and other innovators in the near future. 
What is Intralogistics?   
Thomas defines Intralogistics as "the movement of material within the four walls"  Thanks to technological advancements and the need to address labor shortages and customer expectations, the role of automated material handling equipment in intralogistics, such as automated guided vehicle systems, is becoming more prevalent. Effective use of intralogistics solutions improves productivity and efficiency and increases quality and customer satisfaction.
Siemens' End-to-End Solutions and the Power of Digital Twins  
Many businesses in the material handling industry are tentative about adopting automated intralogistics solutions, often raising concerns that automation won't deliver what it promises. Siemens aims to provide end-to-end solutions that give customers a closed-loop digital twin of their facility, allowing them to simulate and test automation before investing. A dream come true for project management.
Thomas explained during the podcast that Siemens' approach is to take the data from a customer's real-world facility and bring it back into their algorithms. By running simulations using this data, they can identify potential issues a company may face in the future. Thomas adds, "Siemens provides that end-to-end solution where we can combine the electrical, the mechanical, the programmable logic controller (PLC), the logic, and everything so you can tell what your utilization is and what your throughput will be." The digital twin technology ensures throughput matches reality for end customers, ultimately saving costs and reducing risks associated with implementing new material handling systems. 
Supporting Customer Success and Embracing Sustainable Intralogistics Solutions  
Siemens focuses on real added value and aims to support customers and their client base by introducing cutting-edge technologies tailored to their needs. Sustainability and energy efficiency are also crucial factors in their quest for optimization. During the podcast, Thomas talked about Siemens' pledge to be net carbon zero by 2030 and the company's commitment to achieving this through higher-efficiency motors and drives. Optimizing systems is also essential, as oversized components can lead to an overabundance of energy usage. With their digital twin technology, Thomas says, Siemens can ensure that components are properly sized, utilized, and matched to energy requirements. This results in intralogistics solutions that use less energy and achieve the desired energy efficiency. Siemens also considers ways to reuse energy efficiently, such as transmitting power back into the main for reuse elsewhere.
Key Takeaways  
Digital twin technology allows for factory simulations, ensuring throughput matches reality and saves costs.  

Siemens is focused on sustainability and optimizing energy efficiency within their intralogistics solutions.  

Proper sizing of components can save energy and costs, streamlining warehouse processes and boosting overall efficiency.
Listen to the episode below and leave your thoughts in the comments.
Guest Information
For more information on Siemens Intralogistics, click here.
To connect with Joel on LinkedIn, click here.
For more information about Intralogistics Solutions, check out the content below.