EP 297: Procensis and the Importance of User Interface in the Warehouse
Episode 297 – Procensis and the Importance of User Interface in the Warehouse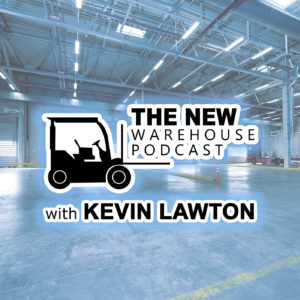 We are coming to you live from the Procensis Solution Center for this week's episode of The New Warehouse. My guest this week is Aaron Bolton, a founding member, and CTO at Procensis. Procensis provides solutions focusing on the latest technologies using mobile and wearable computing devices. In this episode, we discuss the evolution of user interfaces and their impact on the warehousing industry.
Key Takeaways
We reflect on the good old days of Telnet and Greenscreen compared to the Procensis modern interface and how the horsepower of today's devices allows for a much more flexible user interface than in the past. We have certainly come along way in user friendliness.
For those interested in reducing training time and speeding up the onboarding process, fun and easy-to-use interfaces cut training time from weeks or months down to days or hours. The Procensis interface creates great flexibility and agility in the face of labor challenges and seasonality.
Another advantage of the Procensis mobile interface is the ability to provide real-time feedback. With Procensis, workers can see how they are doing in real-time, including picks per hour and a total number of scans. This visibility gives employees a greater understanding of their performance and how it compares to their co-workers.
Listen to or watch the discussion below and leave your thoughts in the comments.
The New Warehouse Podcast w/ Aaron Bolton, Procensis, User Interface Optimization 2022-03-03 from Procensis on Vimeo.