Episode 325: Zebra's Vision Study
Episode 325: Zebra's Vision Study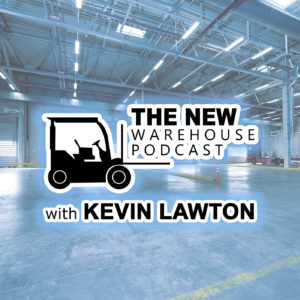 On this episode of the new warehouse podcast, Mark Wheeler, Director of Supply Chain Solutions at Zebra, joins Kevin to discuss the results of Zebra's vision study. Listeners may be familiar with Zebra's core product lines, such as mobile computers, barcode scanners, and printers. In recent years, they have acquired Fetch Robotics and offered additional solutions such as machine vision, fixed industrial scanning, and software & analytics.
Key Takeaways
What is edge technology, you ask? Mark explains it is the technology that connects us to the physical world. The connection the human has with a scanner, sensor or other mobile technology that connects what is physically happening on the floor back to the ERP, WMS, or TMS is edge technology. 

Each year, Zebra invests in a vision study to capture the voice of the market. To get an accurate pulse on the warehouse, Zebra intentionally sought out warehouse associates to participate in the survey. Mark shares results are similar to what you would expect regarding labor challenges and retaining talent. He felt the most significant revelation was the opinion of warehouse associates showing higher favorability towards technology than decision-makers. 

Employees not receiving a pay increase but finding increased job satisfaction because of the implementation of technology was most eye-opening to Kevin. Making people's jobs easier through technology is a valuable path to improving employee satisfaction and productivity. This sentiment also speaks to the softening opinion that automation and robots will replace humans when most data points to a more collaborative future. 

Kevin and Mark discuss how many technologies, such as robotics and wearables, weren't financially viable for smaller and medium-sized businesses in the past. Lower costs, enhanced capabilities, and the tight labor market have lowered the barrier of entry for SMBs. Improved accessibility allows them to harness the same efficiencies as more prominent players and compete effectively. 

Mark believes we will see continued applications of sensors and RFID as we move to this invisible supply chain. He sees cycle counting, for instance, as something that will be performed in real-time using some sort of sensor or scanning technology. He also feels that we will continue to see industries looking for ways to capture data constantly through scanning and then integrating other technologies, such as machine learning, for continuous improvement.
Listen to the episode below and leave your thoughts in the comments.