EP 255: 2022 Predictions from Zebra Technologies
Episode 255 – 2022 Predictions from Zebra Technologies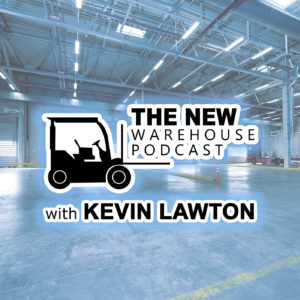 On this episode I reconnected with Jim Lawton of Zebra Technologies. Jim is the Vice President and General Manager of Robotics Automation at Zebra focusing on their robotics division which includes the addition of Fetch Robotics last year. Last time we spoke we discussed the expansion of Zebra's robotics arm and this time we discussed what to expect for this year in the robotics and automation world.
Key Takeaways
In 2021 we certainly saw a large increase in demand for robotics and automation due to the impact of the pandemic. With multiple factors driving an increased need for warehouses to perform and perform more efficiently. Due to this companies have had to adopt these technologies at a more rapid rate in order to keep up. Jim discusses how companies have had to let go of the traditional reserved decision making in supply chain decisions and pull the trigger in order to get these technologies into their operations and realize the benefits.
As we are underway in the new year I was interested to know Jim's thoughts on what we will see in the robotics and automation world. From his perspective we will be seeing the adoption rate continue to grow. Not only are companies needing these technologies to help them continue to grow but solution providers are also helping to make these technologies more accessible to companies. Jim and I discuss how for too long the idea of robots and putting them into a company's operation seemed unattainable and only for the large companies like Amazon to do. However, now robotics companies like Zebra are very focused on ensuring smaller companies can also utilize robotics in their operations and have it make sense.
Another issue that has been seen in the technology market is the burden that an implementation can be on an organization. Jim and I discuss why that it is and how that perception is beginning to change. While most technologies have advance in our lives, many in the warehousing world have not until very recently. Part of that being due to the large undertaking introducing or even upgrading new technology could be. As the professional world is beginning to recognize how personal tech can be an influence on how companies adopt robotics they are ensuring that implementations are much smoother and the experience is a lot less stressful. Jim believes this will continue to be improved on and we will see the idea of implementation being scary become a thing of the past.
Listen to the episode below and leave your thoughts in the comments.