EP 254: German Bionic
Episode 254 – German Bionic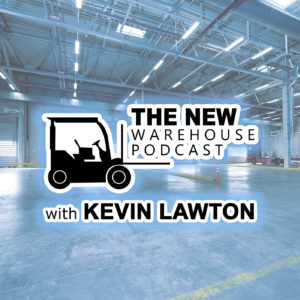 On this episode I was joined by the Head of IoT at German Bionic, Norma Steller. German Bionic is focused on making smart exoskeletons to help workers specifically in the logistics sector be more ergonomic. We discuss why this need is so important, the Cray X Power Suit and how it helps improve your employees' health over time.
Key Takeaways
There are multiple different exoskeletons on the market right now and they have definitely been coming on my radar lately since I saw a few on my visit to the DHL Innovation Center so I was very eager to learn more about German Bionic's offering. While roobots and automation are certainly on the rise, Norma is sure to point out that we are far from having robots take over everyone's job and we will need people to work for many years to come. With this notion, German Bionic set out to develop their exoskeleton offerings. They are currently on their fifth generation which has gone over some overhauling from user feedback which they take very seriously because if they do not provide something comfortable and useful then it will just end up getting covered in dust.
The Cray X power suit is the latest offering from German Bionic and as Norma describes it, is like having a robot on your back. The devices straps to your back and has support for you to be able to lift up to 66 pounds with minimal effort. This helps to reduce the amount of exertion being done in each lift which saves your body and ultimately results in higher productivity. Additionally, the Cray X offers walking assistance which makes it the first on the market to have to two support systems in one. There are tons of steps being done every day by workers in the logistics field so being able to reduce the amount of energy put out in these steps helps to reduce fatigue of that worker.
As Norma's title suggests, they are very focused on the device being connected as well. The device is able to generate multiple data points that can help you to better understand how your workers are moving and in turn how you can help improve their working conditions for better overall output. With this data German Bionic is also able to understand how their products are working and more importantly where they are lacking. Using their data they have been able to really understand how to improve their device to make a product that workers want to use and feel comfortable with.
Listen to the episode below and leave your thoughts in the comments.