EP 245: DHL Innovation Center Visit
Episode 245 – DHL Innovation Center Visit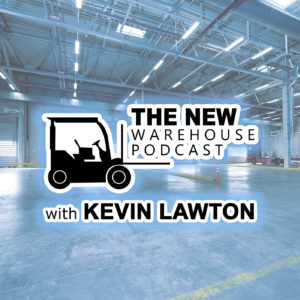 On this episode I got the chance to visit the DHL Innovation Center in Chicago. I was lucky enough to get a tour of the center and also sit down to talk about it with Megan Wolski who is an Innovation Engagement Manager for DHL. Let me just say, this place is awesome!
Key Takeaways
Since the DHL Innovation Center opened in Chicago I have been dying for a chance to get inside and I got my chance recently on a trip to the area. With so much technology going on in our space, it is amazing to see some of the top solutions in once space being shown off. Many of which have been featured on the podcast before like ProGlove, Kinetic, Locus, Vecna, Zebra, 6 River and many more. The wonderful thing about this center is that it is all solutions that DHL has been testing themselves and believe to be part of the future trends that they are seeing in the warehousing space. Through their ability to test and try these solutions at their multiple facilities throughout the world, they have created an extreme wealth of knowledge on what solutions their customers could be a right fit for. This is a huge bonus for any current or incoming customers of DHL as they can set off on the right technology roadmap from the beginning.
One of the big things in the innovation center is the focus on trends and how DHL interprets those trends playing out over the next few to several years. We started the tour with a series of videos focused on how supply chain might look in 2050 and it was very eye opening to see some of the concepts that could potentially play out. As they are looking at the trends, they create each trend in a section of the innovation center so you can explore some of the solutions that are helping people match the trend. There is a very comprehensive and interactive trend radar that can be found on their site which can give you some insights as to what technologies may be coming up next. In my discussion with Megan, it seems that sensors such as RFID are really going to be growing in adoption over the next year as prices are drastically coming down.
While there are multiple innovation centers across the globe, unfortunately they are not open to everyone but DHL has taken steps to insure that there are multiple ways to learn about the different innovations they are seeing and utilizing as well as providing educational opportunities online. They have hosted multiple webinars including a 24 hour event which can all be found here. With their global reach and scale, they are certainly someone to watch when it comes to what new solutions will be adopted and have a long standing in our industry. I did get the invite back so be sure to stay tuned for future The New Warehouse coverage from the DHL Innovation Center.
Listen to the episode below and enjoy some photos from the tour.