EP 246: BALYO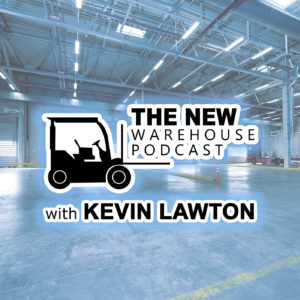 On this episode I was joined by the Director of Sales for BALYO, John Hayes. BALYO is an autonomous mobile robot company providing multiple solutions for material handling. We discuss BALYO's offerings, very narrow aisle setups and islands of automation.
Key Takeaways
BALYO offers autonomous mobile robots of different styles from pallet jacks to reach trucks to VNA trucks so they have something that would fit your needs in multiple processes. A French based company, they are now expanding into the US and John is leading the charge. As John discusses they are very much focused on being able to provide a solution for movement of materials in the middle of the fulfillment process. With their solution you can move product to your put away area and put it away all automated. They are also in the process of opening a solution center that will allow them to show off their solutions utilizing your setup and product.
John and I discuss VNA which stands for very narrow aisle. Very narrow aisle allows you to get more utilization out of your space because the aisle space between racking can be closer together. Typically you would utilize these racking setups with special equipment like a specialized reach truck or a turret truck. BALYO is offering autonomous solutions for VNA like the VEENY which allows you to have a totally automated putaway and pick system coming out of your VNA. John likens it to almost turning your racking into an ASRS system.
With so many different automation and robotics companies in our industry now there are a lot of companies that do not cover multiple processes. This results in islands of automation which John and I discuss. This means that you end up with multiple solutions from multiple companies for different processes but they may not be able to work together. Interoperability standards may help to resolve this but John believes some companies may be resistant due to wanting to remain competitive. It will be interesting to see how this plays out over the next few years.
Listen to the episode below and leave your thoughts in the comments.