EP 247: Inspectorio
Episode 247 – Inspectorio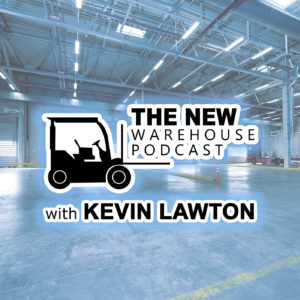 On this episode I was joined by Co-Founder and President at Inspectorio, David Klein. Is a supply chain SaaS platform that helps you with your quality, compliance and now tracking. We discuss how Inspectorio was founded, how it has helped companies through the pandemic and the new tracking component.
Key Takeaways
David and his co-founders started out helping companies to source manufacturing in Asia for different types of products. Along the way they developed some frustrations with the processes and being able to ensure that everything was running smoothly. As they were doing this they started to develop systems so that they could more easily handle these types of things. One of the large pain points was ensuring that the level of quality was of the same standard across all suppliers. While they were managing this on their own they started to develop what is now Inspectorio and thought that it would be something companies would want to use so it is now offered as a SaaS platform for all companies to use. Many of the largest retailers utilize this platform and find great efficiency improvements from it.
One of the largest pain points for companies during the pandemic has been visibility into their supply chain. Previously things would just continuously flow but the abrupt stop and then the resulting delays has lead to a lot of gaps in company's supply chains. With Inspectorio, however, companies had more visibility into what was happening with their PO's and where they were in the manufacturing pipeline. By having the data consistent and in a standard format in one platform no matter how many suppliers you are dealing with, you are able to easily have more visibility and make data driven decisions in a faster way. Along with visibility comes the need to be able to see your tracking and this where Inspectorio's new component comes into play.
The tracking component of Inspectorio which was just recently launched really allows you to have visibility into your supply chain and understand where your product is. I got a demo of this component and the great thing about is how the platform is fully customizable so you can see the data that you want to see and in the way you want to see it. You can easily hide data and bring in different data if you want which allows great flexibility. The best thing is that is aggregating all of the data from your different suppliers into one spot and reducing the need for manually extracting this data to combine into reports.
Listen to the episode below and leave your thoughts in the comments.