EP 248: Kivnon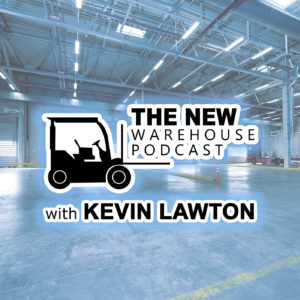 On this episode I was joined by Mike Kotzian of Kivnon. Mike is the Managing Director for the USA at Kivnon which is an AGV company providing automation solutions for the material handling industry. We discuss the evolution of AGVs, the concept of robots replacing jobs and Kivnon's offerings.
Key Takeaways
Kivnon provides innovative mobile robotic solutions which focuses primarily on AGVs and AMRs. They have an extensive line up of their base model robots that can provide many different solutions. However, even though they have base models they are also very flexible and open to customization of robotics. Mike gives us some detail on some customized solutions that they have done in the past which included a fully stainless steel AGV that could go through wash down. This is pretty unique as you typically would not get a robot wet due to all of the electronic components but pretty interesting they were able to achieve it.
Mike has been working in the industry for 23 years now and has seen a lot of the evolution of AGVs over those years. He gives some great insight into our discussion on how things have evolved. He even drops a fact that I didn't know and was actually pretty surprised by, the first AGV was in operation all the way back in 1954. For him, the most significant evolution revolved around safety and how things have changed with bumpers and how guidance is conducted on these robots. As we are seeing massive growth in this party of the industry, Mike believes that the hardware has somewhat reached to the level it can be at for now so the real development and thing to watch will be the software side and how that will make the existing hardware functioning in smarter ways.
Being that Mike has been involved in AGVs for so long, I was curious how he has seen the debate of robots taking jobs away over the years. In the beginning he said there was certainly a lot of anger going on even as far as robots being sabotaged on the overnight shifts with no explanation but as time went on people have gotten more comfortable with technology and accepted them. He also explains that on many implementations people did not get replaced but they got moved to more detailed tasks that the robots could not do. As we see this technology grow it really has taken over the jobs that people are not too interested in any more and I believe that will continue.
Listen to the episode below and leave your thoughts in the comments.