EP 249: Fizyr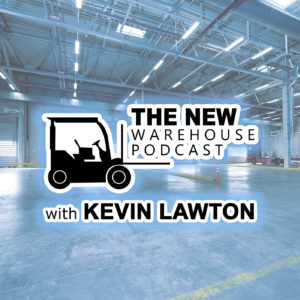 On this episode I was joined by CEO of Fizyr, Herbert ten Have. Fizyr is focused on being the world's best computer vision platform for robotics in the logistics space. We discuss computer vision, how Fizyr system works and why they have had such success with their platform.
Key Takeaways
Fizyr means rifle scope in Dutch which is fitting considering they are utilizing vision and targeting items with their computer vision software. Originally they were an integrator who was developing picking cells for various fulfillment companies and they began to create their software along the way. As the software developed they really noticed that there was a standout difference in their software and it was something that was not being done by many others. They then spun the business off and began to develop Fizyr in what it is today which is one of the world's leading computer vision companies.
Computer vision utilizes artificial intelligence and allows robots to be able to decipher different objects to make decisions on what to do. As Herbert explains, typically a robot would see items as a CAD drawing but when it comes to the logistics space it is impossible for the robot to keep up with so many different skus. In order to tackle this the computer vision system needs to be generalized and that is accomplished by building a neural network which Fizyr is doing. By generalizing, the robot now views the packages in the certain shapes and sizes repetitively and understands more effectively on what to do next.
One of the most impressive things about Fizyr is their ability to be so effective and accurate out of the box. Artificial intelligence and machine learning can take some time to get to its most effective part after collecting lots of data but Herbert says that Fizyr is effective out of the box. Due to this they are one of the best computer vision softwares in the world. Herbert explains how they have achieved this by really pushing their customers to tell them exactly what they need.
Listen to the episode below and leave a comment with your thoughts.