EP 250: MODEX 2022 Excitement!
Episode 250 – MODEX 2022 Excitement!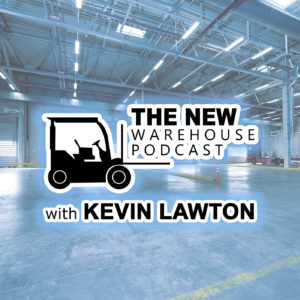 On this episode I share my excitement for the upcoming MODEX 2022! Just about two months away we will be at MODEX the week of March 28th and The New Warehouse will have a booth on the floor. You can check us out at booth C4277 where we will be doing interviews right from the floor. Feel free to stop by and jump on the microphone if you like. Here are a few of the things I am looking forward to the most.
5 Things I am Excited For
Of course the first thing is being in person! I am very excited to get on the floor and see some connections, make some new ones and of course see all of the great solutions on display. It has been 2 years now since the last in person MHI event and I believe it will be a huge hit as people will be itching to get back to it. There will be so many interesting exhibits with technology accelerating so much over the last two years.
The second thing I am excited for is to see where robots currently stand. There has been a ton of robot adoption by companies during the pandemic so I am curious to see how that has pushed the space forward and also hear from solution providers just how much companies are embracing the technology. Additionally, one of the big takeaways from MODEX 2020 was the large amount of collaborations that were taking place. I am interested to see how this has expanded and what new collaborations are also occurring to help move the industry forward.
Exoskeletons are also something I am really interested in seeing. I got a little taste of a few at my recent trip to the DHL Innovation Center and I have seen some other companies popping up so I am curious to see some of the different solutions. Also hoping I can try a few on and share my thoughts with you. I think these are really a key to helping workers be safer and also expanding the labor pool a bit as they can assist in lifting heavier items or give the items less weight to those who are lifting.
For 2022 in general micro-fulfillment is on my radar and I think there is a big market that is ready to be expanded upon. It will be very interesting to see how companies are going to be addressing this segment and to what extent. I think that technology solutions specifically designed for this space will be a key to seeing success here so I am curious what technologies might be designed for micro-fulfillment.
The last thing is the keynote by Shaq of course! I can imagine this will be a very entertaining talk and I am interested to hear what he has to speak about as someone that has been able to diversify himself so much. I think this will be a lot of fun!
Listen to the episode below and comment what you are looking forward to at MODEX this year.