EP 251: Vimaan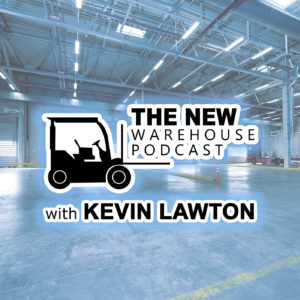 On this episode I was joined by the found and CEO of Vimaan, KG Ganapathi. Vimaan has just recently come out of stealth and is utilizing computer vision to create wall to wall solutions for inventory tracking and quality issues. We discuss how Vimaan evolved, how the technology works and why inventory control is so vital to an operation.
Key Takeaways
Vimaan has been in development since 2017 when they set out to initially come up with a drone solution. However, as they began to develop they noticed that so many processes in the warehouse were being automated yet inventory was being ignored. They recognized that they could utilize the computer vision in development to address this issue. What they have come up with is a wall to wall computer vision system that can constantly track movements in whatever area it is setup in. This allows for exceptions to be caught immediately and then researched.
One of the most important parts of an operation is the inventory and its accuracy. However, this often gets overlooked or put to the side with the resources being put to other departments. This can lead to a snowball effect which can lead to your inventory accuracy severely dipping. Having a system in place that can constantly monitor this helps to alleviate this issue and reduce the amount of resources needed for inventory. It can also greatly improve your inventory accuracy over time due to the constant monitoring.
While the inventory accuracy part of Vimaan certainly peaks my interest, KG is quick to point out that it is not just for inventory accuracy. The computer vision system can be put into multiple different applications and can be used to determine quality items like damages as well. It can also be setup in areas like your receiving dock to verify quantities and that products are setup correctly. It is an incredibly versatile tool that is continuing to evolve and I'm very excited to see how it grows.
Listen to the episode below and leave your thoughts in the comments.