Episode 319: Smart Packing with Paccurate
Episode 319: Smart Packing with Paccurate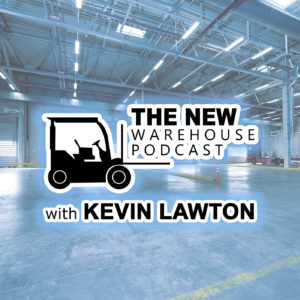 Welcome to the New Warehouse podcast. In this episode, Kevin welcomes James Malley, co-founder, and CEO of Paccurate. Paccurate is an application programming interface (API) that determines the best way to pack any given parcel shipment. James explains how he went from an art school graduate to a self-proclaimed supply chain nerd, to co-found Paccurate in efforts to addresses a huge opportunity in logistics, reducing waste and packing goods accurately.
Key Takeaways
Originally Paccurate was focused on minimizing cubic volume but soon found by incorporating rate tables additional savings could be realized depending on if you're shipping across the country, next door, or on a plane. The price of corrugated cardboard and the increase in transportation costs have forced many companies to take a deep look into shipping costs. What they've found are huge opportunities for savings by utilizing technology to increase efficiencies and minimize cubic volume, wasted material, and shipping costs.

In the API, the shipper will send over item dimensions, weight, rate table, and other factors that they want the algorithm to consider. The API sends back a packing list with an image of the box or boxes that need to be packed in a certain way. James gives an exclusive reveal on Paccurate's latest product, PacSimulate. With PacSimulate businesses share historical shipping data and the simulator identifies the most efficient carton sets for each of your locations, and compares scenarios based on desired outcomes such as greener choices, cost savings, etc.

Kevin and James discuss the competing priorities between the marketing side and the operation side when it comes to the customer experience. For marketing, the customer experience when they open that box is all that matters while operations focus is on getting the product to the customer in the most efficient way. Too often there is a disconnect, and the operation side ends up using too big of a box or too much packing material which results in a lot of waste that can be frowned upon by the customer or worse yet, shared on social media. 

James shares that customers use Paccurate primarily to optimize labor. Most eCommerce shippers see an average of 14% reduction in cubic volume, which translates to a one-to-one reduction in the number of floor-loaded trailers required. This translates to a big win on the sustainability side since you are reducing cardboard and optimizing freight. Additionally, customers see anywhere between a 6% and 20% reduction in shipping costs. Some of the larger Paccurate customers are saving just shy of $2 million annually not including the corrugated reduction.
Listen to the episode below and leave your thoughts in the comments.