Episode 318: PorterLogic Automates Inventory Management
Episode 318: PorterLogic Automates Inventory Management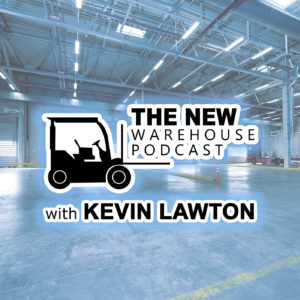 Welcome to The New Warehouse podcast. Kevin's guest today is Jonathan Porter, Founder, and CEO of PorterLogic. PorterLogic is a technology solution that helps companies reduce costs in their supply chains by directly aligning a company's operations with its software. Poterlogic strives to automate inventory management by allowing businesses to connect various systems through drag-and-drop, low-code solutions, ultimately improving their efficiency. Operational efficiencies are critical to any successful business. PorterLogic can tailor user interfaces specifically to customer needs, allowing them to bring together internal, customer, and vendor systems data in one place. This aligns software and operations to match the unique operational requirements, helping supply chains and warehouses thrive.
Key Takeaways
A third-generation entrepreneur, Jonathan knew he wanted to develop a product for supply chains, so he took time to listen and interview people and found a common problem within supply chains was customized solutions and integrations. Solving this problem ultimately led him to start PorterLogic. By developing a low code, visual configuration-based system, he has opened up the possibilities for businesses to create workflows and processes that best suit their unique needs. The "logic engine," as Jonathan refers to it, is a considerable advantage in an industry where every business operates differently.

Jonathan shares his unique perspective of consulting on supply chain projects for larger companies versus smaller ones. He's found that it's easier to provide a more tailored approach and white glove service with smaller companies. Larger organizations have complex hierarchies, making decisions more difficult and time-consuming. However, they are also more likely to be early adopters of new technology.

An organization's supply chain's unique processes often set it apart from its competition. They are also not conducive to out-of-the-box inventory management solutions, so businesses develop these workarounds and manual processes. Jonathan details some of the value companies can achieve by introducing the PorterLogic solution. Employers can gain back productivity hours previously used to perform manual tasks. This eliminates the risk of human errors and convoluted systems that are difficult to support and maintain. Customers better understand how their data is moving and what processes are being executed. This drives efficiencies and value to customers.
Listen to the episode below and leave your thoughts in the comments.