EP 293: Clean Data with Cognistx
Episode 293 – Clean Data with Cognistx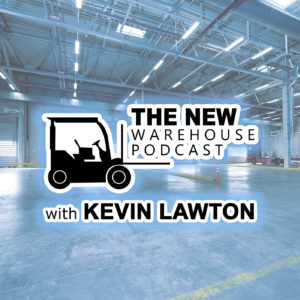 In this week's episode of The New Warehouse, I sit down with Sanjay Chopra, co-founder and CEO of Cognistx. Cognistx is an applied AI company that builds adaptive, multi-strategy artificial intelligence products and systems. These systems help companies improve operations through AI applications.
Key Takeaways
Sanjay and his co-founder Dr. Eric Nyberg took their experience working on the Watson project for IBM and the Carnegie Group to launch Cognistx over seven years ago. Starting on primarily bespoke-type projects, Cognistx has evolved to focus more on products such as their data quality engine.
We discuss the importance of clean data. Companies have been collecting data for years but have not been as careful about what goes into their data warehouses. Clean data allows the AI to provide more accurate predictions, identify optimal delivery options, and identify anomalies.
The adage "garbage in/garbage out" definitely applies here. The data quality engine from Cognistx uses AI to clean data so it can be used for predictive modeling, correlations, etc. Clean data enables new technology, automation, and robotics to perform more effectively.
Listen to the episode below and leave your thoughts in the comments.