EP 292: Autostore at MODEX 2022
Episode 292 – Autostore at MODEX 2022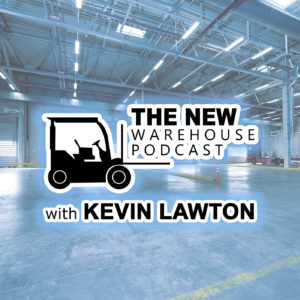 Joining me for this week's podcast from the booth at MODEX 2022 is Mark Hasler, Business Development Manager at Autostore. With over 900 global installations, Autostore is a goods-to-persons automated storage retrieval system (AS/RS). Autostore's unique cube storage automation allows organizations to maximize space and utilize nontraditional warehouse space to serve their customers.
Key Takeaways
Mark discusses a future in which the consumer directly interacts with the AS/RS system. The pandemic has forced retailers to find ways to get goods to customers faster. Autostore's compact size allows retailers to move closer to the consumer by utilizing smaller spaces such as strip malls or retail locations.
Autostore provides an exciting solution when warehouse space is scarce and expensive. For warehouses busting at the seams, Autostore allows them to operate in a much smaller warehouse footprint. In some cases, implementing Autostore resulted in a 75% reduction in footprint by eliminating aisles and shelves.
We also discuss an actual "lights out" solution through future integration of Autostore's cube storage automation and robotic picking. The potential here is fascinating as organizations look to support growth while navigating labor challenges. In some potential future cases, we may see the customer actually do the picking from an Autostore system at a retail location.
Listen to or watch the episode below and leave your thoughts in the comments.