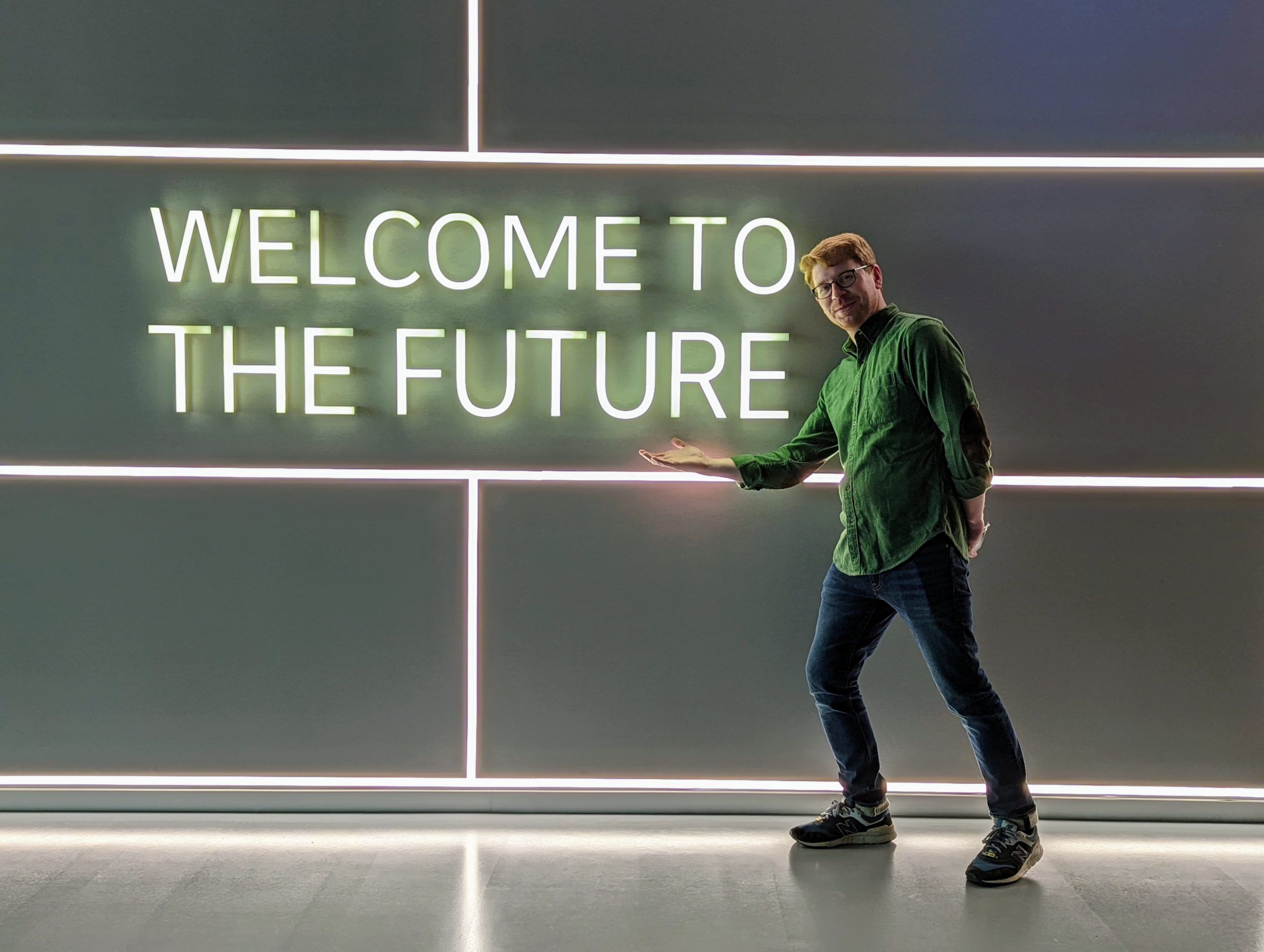 Automation and Robotics in Warehousing
Automation and Robotics in Warehousing
Over the years on The New Warehouse, we've featured plenty of exciting stories and conversations centered around robotics and automation. The rise of automation and robotics in warehousing is transforming the industry, improving efficiency, accuracy, safety, and cost-effectiveness. In today's environment, scarce labor and increasing demand make automation and robotics indispensable to warehousing. Dr. Ilhan Cohen adds that 80% of warehouses lack automation and insufficient labor to handle all the work.
Robots are not stealing jobs or taking over; they are typically used to perform mundane tasks or jobs people do not want. In addition, robotics can improve warehouse safety by avoiding dangerous conditions such as lifting heavy objects or working in areas with combustible materials. Lower material costs and more market entrants are making adopting automation or robotics cheaper than you think. So whether you're a supply chain or warehouse leader, read more about how automation and robotics are changing the game!
Types of automation and robotics in warehousing
Warehouse workers do way more than pick stuff up and put it down, as do today's robots. They can steer, sort, and stack items faster, more accurately, and with less effort. 
Fixed or stationary robots remain in a specific location while operating. They perform tasks such as sorting, picking, and packing. Examples of these include robotic put walls and pick-and-place robots.
On the other hand, mobile robots can move around a warehouse autonomously using sensors, cameras, and lidar to detect objects or people in their path. Examples of mobile robots include Autonomous Mobile Robots (AMR) and autonomous forklifts. 
AMRs navigate warehouses autonomously to move materials around the warehouse. The robots typically work alongside a human order selector responsible for loading or unloading cases or units from picking locations. This collaboration has led to the term "cobots," like the ones offered by Locus Robotics or  Universal Robots.
More specialized tasks, such as picking, involve using robotic arms to manipulate individual items or goods-to-person ASRS (Automated Storage and Retrieval Systems) that can store/retrieve large products with high accuracy. 
When reviewing warehouse automation systems, you must consider what problem you are trying to solve. You'll also want to ensure you have strong processes before implementing automation. Otherwise, you are merely speeding up flawed processes.
The time is now for warehouse automation
Today's technology is transforming almost every industry, from healthcare to manufacturing. Warehousing is no exception. The pandemic has accelerated the need for automation and robotics in material handling as warehouses and distribution centers struggle to meet the demand for faster, more efficient delivery of goods. 
Automation and robotics can reduce human error in warehouses and improve safety by eliminating the manual lifting of heavy items or working with dangerous materials. Robotic solutions help close labor gaps by automating repetitive tasks and increasing accuracy and speed.
Order selection, product put away, material sorting, container and trailer unloading, and other repetitive tasks have always been ideal for automation technology. These repetitive tasks require so much walking and are prone to mistakes. Previously, companies could throw more labor at problems or improve processes instead of investing in warehouse automation solutions.
The challenges with warehouse labor
The cost of warehouse labor has increased significantly in recent years, leaving many companies needing help to keep their operations afloat. These rising costs strain warehouses and retailers alike as they struggle to meet their bottom line while still compensating their employees fairly and providing them with benefits they can use.
Warehouse labor is scarce
Available labor is another challenge. Companies like Veryable provide an on-demand labor marketplace that allows leaders in the warehousing, distribution and material handling space to flex their headcount and labor capacity daily. 
Warehouses across the U.S. employ 1.8 million Americans, up 37% since the beginning of 2020 and an increase of 183% compared to a decade ago in 2010. In response, some companies have implemented approaches such as offering higher wages or improved benefits packages, but this may not be enough given the overwhelming need for labor.
Making the most of warehouse space
Available warehouse space in the U.S. increased to 3.3% during the fourth quarter of 2022, but new construction fell by 24%. These factors mean warehouse space will remain at a premium, and facilities should prioritize optimizing the entire warehouse footprint. 
In a recent episode, Ninaad Acharya, CEO of Fulfillment IQ, states, "There is also an underlying gap in the industry around operational excellence within distribution and fulfillment centers." He adds, "the returns on investment for transitioning from manual to automated warehouses sometimes is often less than one year." 
The benefits of automation and robotics
Automation and robotics are becoming increasingly popular in various industries as labor shortages grow, causing an increasing demand for labor-saving solutions. Automation and robotics perform repetitive tasks with speed and accuracy that exceeds human limits. Not only is this great for companies in terms of efficiency, but it also generally leads to improved safety since automated systems are highly accurate and can work within strict parameters at all times. Robots and automation can become even more widespread as technology advances, further streamlining labor resources across all businesses.
A great way to learn about technological advancements in warehousing is to tune in to The New Warehouse. We have new episodes every Monday and Wednesday, and make sure to check out the latest weekly All Hands segment on LinkedIn. Another great way to see this and other warehouse technology in action is to attend a tradeshow. The New Warehouse is attending ProMat 2023. Be sure to stop by the booth and say hello.