Episode 329: Third Wave Automation
Episode 329: Third Wave Automation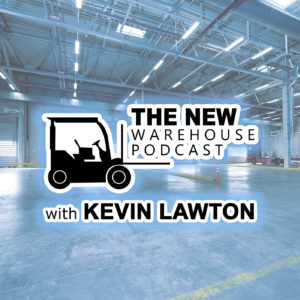 Welcome to The New Warehouse Podcast. In this episode, our guest is Michael Myers, Director of Product Solutions from Third Wave Automation. Third Wave Automation is a company that automates material handling equipment in the warehouse, distribution, and manufacturing spaces. Please tune in to learn all about their multi-mode approach to forklift automation.
Key Takeaways
Third Wave Automation takes a unique approach to

forklift automation

. With a team of roboticists and software engineers, they chose not to reinvent the wheel but instead use base OEM vehicles and retrofit them with the necessary computing and sensing technology to allow the forklift to operate autonomously. 

Mike explains the multi-mode capabilities of their product. On top of operating autonomously, if the forklift encounters an error reading a label or some other challenge that prevents it from completing a task, it can "phone a friend," as Mike calls it. At this point, a remote operator is alerted and can provide assistance or guidance to the robot to complete the task. 

By partnering with industry leader

Clark Material Handling

, Third Wave found some distinct advantages in physical dimensions that allow them to accelerate into smaller aisles. They currently support aisles as narrow as ten and a half feet and are actively working to get that down to nine and a half. With warehouse space approaching

$15 a square foot

in some markets, optimizing warehouse space is more important than ever. 

Mike points out another advantage is forklift maintenance. Using traditional OEM equipment, maintenance and repair technicians are already familiar with the equipment and can quickly diagnose and repair issues. This familiarity prevents downtime and increases uptime, a huge advantage to warehouse operations.
Listen to the episode below and leave your thoughts in the comments.