Episode 333: RGo Robotics
Episode 333: RGo Robotics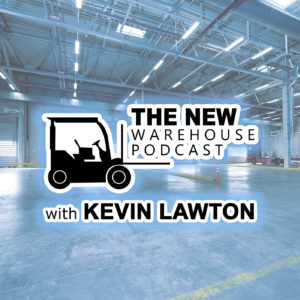 On this week's episode of The New Warehouse Podcast, we welcome Amir Bousani, Co-Founder and CEO of RGo Robotics. RGo Robotics provides AGVs, AMRs, and last-mile delivery robots the ability to navigate autonomously in various environments through their AI-Powered Perception Engine. Amir and Kevin discuss why it is essential for robotics to see and understand their settings to work collaboratively within the warehouse.
Key Takeaways
RGo Robotics saw the intersection between robotics and vision-based technologies and realized they could drive positive change. Amir adds that many companies struggle with visual perception and are relieved that a company like RGo Robotics has these capabilities, which allows robotics companies to focus on their core applications. 

RGo Robotics found when addressing the problem of getting a robot to see the world in a dynamic environment, they needed to address four main challenges. The robot needs to know its position, and they need to know and understand where obstacles are, they need to know how to get to its destination and how to move within a changing environment. RGo Robotics developed the

Perception Engine

to solve these challenges and help mobile robots operate autonomously. 

Amir and Kevin discuss some drawbacks of laser scanners or visual markers to guide robotics. While Amir agrees in a static environment, these technologies work well; he adds they aren't ideal in the real world to see people or forklifts moving around or other variations in the background. He believes using a wide field of view and 3D-based perception are the only technologies that can safely allow robotics to operate and work reliably in the real world. 

Amir explains that most warehouses did not have robotics in mind when they were built. This challenge means robotics adapt to their environment, or warehouses create an environment (like a cage) for robotics to operate. RGo believes in enabling robots to adapt to the environment, such as operating outdoors or bringing goods from a loading dock. 
Listen to the episode below and leave your thoughts in the comments.