EP 299: ABCO Systems and Automation Today
Episode 299 – ABCO Systems and Automation Today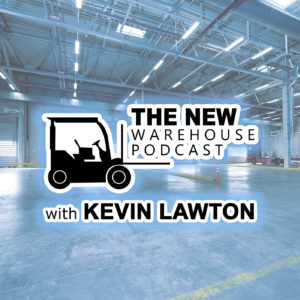 I'm excited to welcome back Seth Weisberg to the New Warehouse Podcast. Seth is the CEO of ABCO Systems which is a full-service design and build company specializing in material handling solutions. They offer a complete range of services, from sortation and conveyance to multi-level pick modules, garment on hanger systems, pallet racks, and shelving. Over the years, ABCO has evolved significantly, focusing more and more on product flow throughout the building.
Key Takeaways
Seth and I discuss the relevance of ROI in automated solutions. While ROI remains a primary factor for investing in automated solutions, we discuss other factors that have become even more critical under the current market conditions. Seth also shares his thoughts on the likelihood of ROI with some solutions that are on the market.
ABCO Systems is excited to open a new showroom/training center that will showcase different types of automation technology and train technicians. The showroom will feature a pick wall, pallet shuttle, print and apply loop, store organizer, and more. Seth feels this will be a game changer for ABCO as the new showroom allows customers to see the technology in person and learn about available options.
We discuss factors contributing to ABCO's best year in over 40 years, such as focusing on different types of relationships, finding their niche, and hiring strategies. We also discuss what kind of investments set companies apart from one another to remain relevant.
Listen to the episode below and leave your thoughts in the comments.