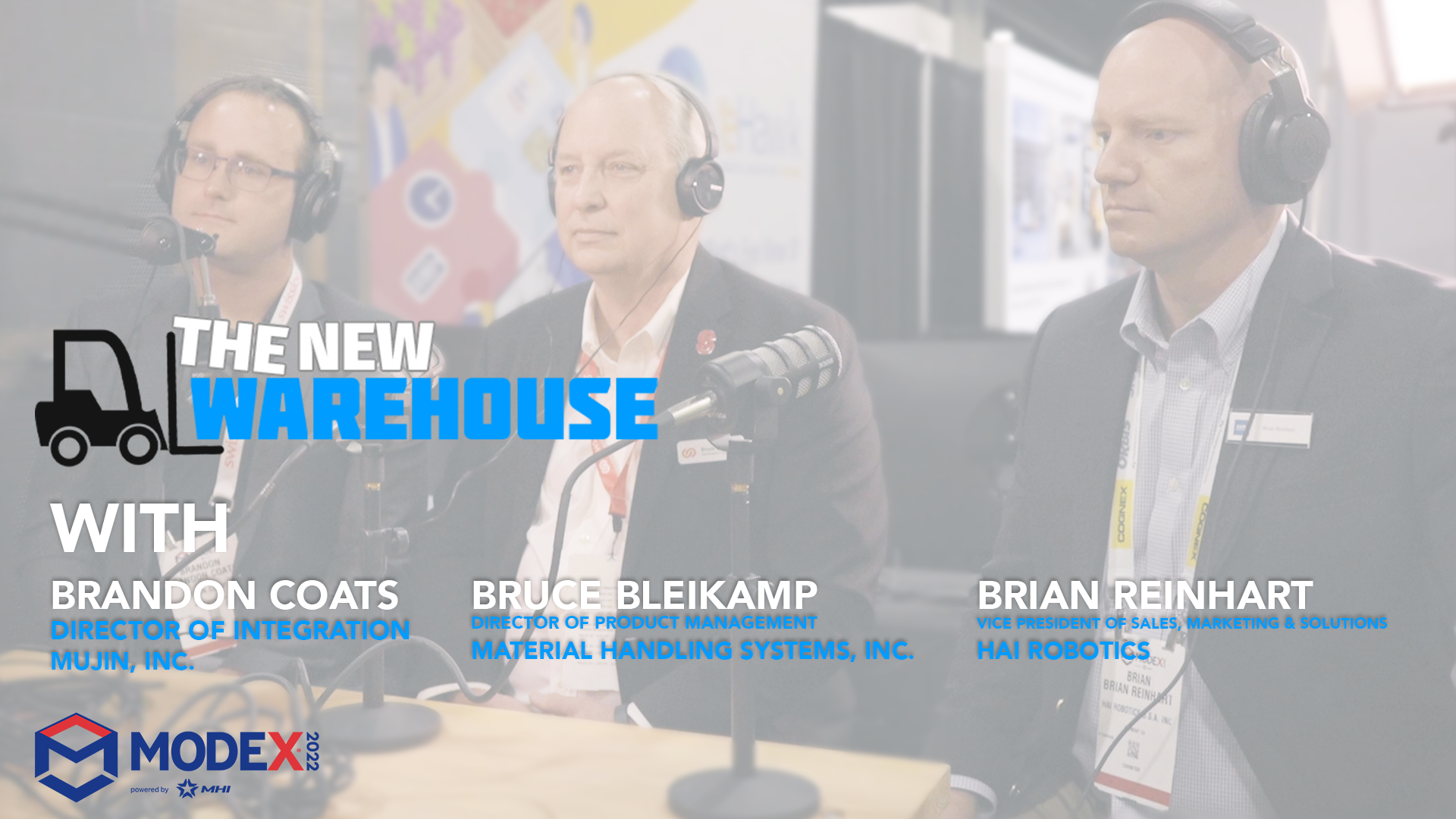 EP 300: MHS, Mujin and HAI Robotics at MODEX 2022
Episode 300 – MHS, Mujin and HAI Robotics at MODEX 2022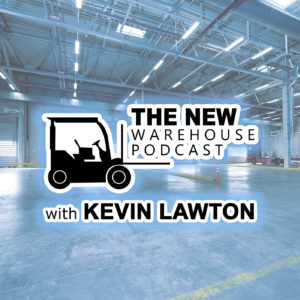 How fitting to have three guests join me for what is officially the 300th episode of The New Warehouse Podcast. Brian Reinhart, VP of Sales for HAI Robotics, Bruce Bleikamp, Director of Product Management at Material Handling Systems, Inc. (MHS) and Brandon Coats from Mujin join me from the booth at MODEX 2022 to discuss how the three companies have joined forces to provide the best user experience possible.
Key Takeaways
Brian, Bruce, and Brandon discuss what they feel are the most exciting products they have seen while at MODEX and what customers are most excited about as they look to take automation further into their processes.
No two customers are alike, the needs vary from customer to customer depending on the operation, so it is important to maintain a flexible approach. We discuss how customer demands vary, which emphasizes the need to develop a solution that adjusts to the customer's changing requirements. Brian discusses how a partner like MHS can bring that all together.
We discuss pain points and challenges some of their customers are facing. We discuss how today's automation solutions are designed to be scalable so that customers can start small and grow as their needs increase.
Listen to or watch the discussion below and leave your thoughts in the comments.
To learn more about next-gen automation solutions provided by HAI Robotics, click here.
To learn more about material handling technologies from MHS, click here.
To learn more about automation platforms offered at Mujin, click here.
To connect with Brian, click here.
To connect with Bruce, click here.
To connect with Brandon, click here.