363: Swisslog – Cold Storage Solutions
363: Swisslog – Cold Storage Solutions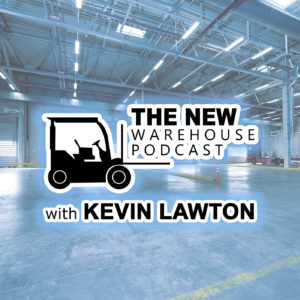 Grant Beringer, Vice President – of Integrated Systems – Americas at Swisslog, joins The New Warehouse podcast to discuss cold-chain fulfillment and warehouse automation. Swisslog Logistics provides innovative automation technologies to facilitate efficient warehouse operations. They specialize in designing, developing, and implementing customized solutions for handling pallets, cases, and other units with the help of storage and retrieval machines, conveyors, autonomous mobile robots, and automated picking robots.
Key Takeaways
Automation investment has seen significant growth in the last few years. Still, Grant expects that to continue. The pandemic's effects have caused companies to modernize their supply chains, and there is still an increased demand for automation and labor scarcity in menial jobs.

Swisslog is investing in automation for its cold storage solutions to ensure efficient and reliable operations while reducing labor and energy costs. Grant estimates over 70% of cold storage warehouses in the US are over 20 years old. There is a focus on upgrading outdated freezer warehouses with automation and increasing the automation level across the warehouse to maximize efficiency.

Swisslog ensures its systems account for temperatures by using materials rated for cold storage environments and ensuring that maintenance can be done as quickly as possible. They are now beginning to explore automated case picking in these extreme temperatures, which poses a unique challenge due to product rigidity and the delicate nature of equipment needed in such conditions.
Listen to the episode below and leave your thoughts in the comments.