Episode 330: Hoj Innovations
Episode 330: Hoj Innovations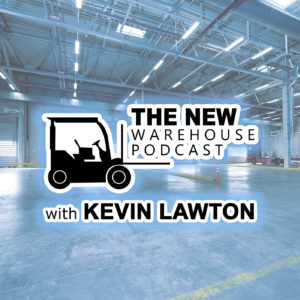 Tim Hoj, CEO of Hoj Innovations, joins Kevin on today's episode of The New Warehouse podcast to discuss everything from micro-fulfillment to how Hoj Innovations can increase fulfillment rates from 30% – 50%. Hoj Innovations has been offering material handling solutions and improving fulfillment operations for nearly sixty years. Tim describes the company as a diverse material-handling company offering services, hardware, software, data automation, and engineered solutions. You won't want to miss this episode!
Key Takeaways
Tim shares the humble beginnings of Hoj Innovations that began with his father starting the company. Over the years, the company evolved from selling products for material handling solutions to a complete solutions provider. Tim explains how his father's perspective on efficient operations and the dividends they pay are at the core of the company's beliefs. 

Approximately fifteen years ago, the company pivoted to provide solutions specific to each customer's operations, fostering an environment of continuous improvement and enabling fulfillment to be a core competency. Tim details how each customer delivers an "Ah Ha" moment, which helped build the WMS solution they have today. 

Hoj Innovations recognized early on the potential of using devices like iPads in the warehouse and developing WMS solutions that weren't cost-prohibitive to start-ups and SMBs. Tim shares how their

Warehouse OS

is more of an empowerment tool than a traditional WMS, meaning that in addition to conventional features, the Warehouse OS delivers speed, flexibility, and efficiency for the operator.

The picking apps from Hoj Innovations deliver some fantastic results. They are easily improving labor rates and fulfillment by 30% to 50%. Not many companies would put this to the test, but as you see here, they are able to cut picking time in half for half the cost.
Listen to the episode below and leave your thoughts in the comments.