EP 283: CLARK Material Handling at MODEX 2022
Episode 283 – CLARK Material Handling at MODEX 2022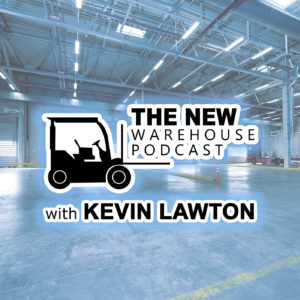 On this episode I was joined by Brandon Bullard of CLARK Material Handling. CLARK provides material handling equipment and forklifts for many different industries including the warehousing industry. We discuss their new automation partnership, his thoughts on lithium and how they continue to maintain quality while innovating.
Key Takeaways
CLARK invented the forklift in 1917 and has been around for 105 years innovating the forklift space while focusing on quality. They provide multiple different forklift solutions for different industries and have many offerings for the warehousing industry as well. Brandon discusses how their focus is on innovation, safety and ergonomics when it comes to designing and improving their forklifts.
The next innovation for CLARK is getting into the automation space. They are doing this by partnering with Third Wave Automation to automate one of their narrow aisle reach trucks. I am very interested to see how this develops because I think one of the next frontiers is getting an automated reach truck that can be utilized in existing warehousing spaces. This will essentially give you the ability to automate the put away process without having to invest in an ASRS system so a great alternative for companies looking to automate processes in an easier way.
As we discussed the high interest in lithium at MODEX, Brandon pointed out that as CLARK continues to innovate they also keep quality in mind as that has been their foundation since the beginning. The importance of quality for them goes above all as they want to ensure that customers have long lasting products. While they continue to innovate they also focus heavily on the data and analytics to ensure that customers are getting the right fit for their fleet and not just the latest innovation because it's new. It is important for CLARK to be able to give the customer a complete experience when it comes to providing the right fit as well as the highest quality.
Listen to the episode below and leave your thoughts in the comments.