EP 284: TAWI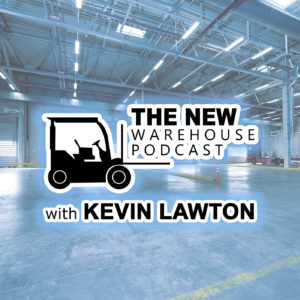 On this episode I was joined by Senior Regional Sales Manager at TAWI, Cyrus Choy. TAWI is focused on helping you lift things by making them feel like nothing through vacuum technology. We discuss the origins of TAWI and how their technology helps to address safety concerns and the labor shortage.
Key Takeaways
TAWI is a Swedish based company that has roots dating back to the 1970's when they first invented vacuum lift technology. At the flour mills in Sweden they recognized that lifting 110 pound bags of flour, sugar and other ingredients was very taxing on the worker and also very limiting to the type of worker that could be hired. As they looked at this they realized they needed a better solution to help them lift these bags and that is when they came up with the vacuum technology. TAWI's vacuum technology has the ability to make your items feel like they are weightless making them much easier to move around.
One big issue with heavy packages and products is that they can be very cumbersome to lift and have a high potential to cause injury to those who are lifting them. Not only is weight an issue but also the ability to grab items at the right position. We discuss how maximizing container space can be a potential hazard to unloading. As you are unloading packages from the top of a container it can be very difficult to get a proper grip and do a proper lift on these items. When you utilize a vacuum lift device from TAWI it makes the item essentially weightless so that it can easily be moved around in any position. Allowing this freedom of movement is ideal for preventing strains and other type of injuries that can occur from improper lifting techniques.
Not only does the TAWI vacuum lifting technology help to reduce the number of injuries in your operation, it can also help to address some of your staffing issues. Cyrus discusses how oftentimes companies that deal in heavy material need to hire employees who can handle this heavy material and even then they will still be exhausted and not have a great work environment. When you take the weight out of the items you are now able to have anyone move that material around which expands your potential labor pool. Cyrus shares some examples of how this has benefited the flexibility of certain positions and paid off in happier employees as the technology was introduced.
Listen to the episode below and leave your thoughts in the comments.