EP 282: INFORM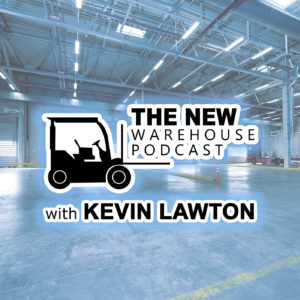 On this episode I was joined by the Director of Marketing and Sales at INFORM, Matthew Wittemeier. INFORM brings artificial intelligence based decision making to multiple different industries. We discuss what INFORM does and how it has evolved over its history, how it works with the distribution industry and the importance of clean data.
Key Takeaways
INFORM started in 1969 and was started to utilize data based research in a consultative way with companies. As the company has grown they have started to utilize artificial intelligence, machine learning and predictive analytics to enhance the algorithms they were already using. This has allowed them to help companies to make better informed decisions in order to plan their work more efficiently. Not only are the decisions stronger but the speed at which decisions can now be made are incredibly fast. Matthew discusses how a decision that would have taken 110 years to get to in the early nineties now takes seconds with the advancement in technology.
Matthew works with the distribution and container logistics side of the business and sees the advantages that this type of technology can have for the industry. Being able to make better decisions and predict things more efficiently allows companies to plan better. He discusses a great example of how a yard can be better managed by utilizing the data that is coming out of it. Creating a more efficient process in the yard can allow for the reduction in errors and lost containers. This can help your business immensely.
We also discuss the importance of clean data in your operation. When implementing different systems and technology, if the data is not clean then you can run into many issues. Matthew details how the process of getting clean data should go and why it is so important. He also gives some recommendations on how to ensure you have clean data and when the right time to bring a data scientist in might be. I believe that clean data is incredibly important in order for you to be able to plan for the future in your operation.
Join Matthew and the INFORM team at their upcoming webinar on May 25th about YMS. Register here.
Listen to the episode below and leave your thoughts in the comments.