359: Simplifying Sortation with CloudSort
359: Simplifying Sortation with CloudSort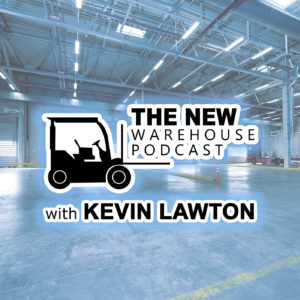 Derek Szopa, Founder and CEO of CloudSort, joins The New Warehouse podcast to provide insight into how the company is redefining the middle mile for shippers and carriers with its cloud-based sortation technology. CloudSort redefines the middle mile by eliminating unnecessary steps and adding value touches, ultimately reducing costs and creating a better customer experience. 
Key Takeaways
Derek shares that his background in the middle mile fueled his passion for educating and delivering solutions in this segment. One of the challenges is alleviating some of the tension between supply and demand. CloudSort's cloud-based sortation technology allows virtually anyone to group and route to get shipments delivered innovatively and seamlessly. 

CloudSort simplifies the sortation process—eliminating steps, reducing defects, lowering costs, and allowing flexibility to curate delivery experiences. The proprietary technology requires limited automation and is easy to use, enabling packages to be sorted quickly at origin fulfillment centers or docks.

Derek believes that leveraging technology for sorting increases accuracy and reduces defects, enabling precise package allocation to carriers. CloudSort allows shippers to sort earlier, potentially at their dock, to gain more shipping time. He explains how the system is flexible and dynamic, enabling shippers to make changes quickly and curate a delivery experience according to their needs.
Listen to the episode below and leave your thoughts in the comments.