Episode 335: New Gen Architects
Episode 335: New Gen Architects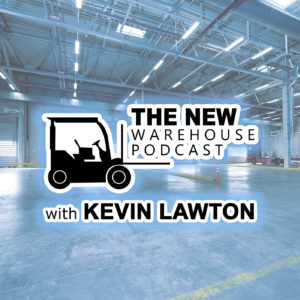 If you want to scale your business or add tools to your warehouse, you will want to tune in to this episode. The New Warehouse welcomes Kimberlee Owens, Principal Architect for New Gen Architects. New Gen Architects focuses on supply chain transformation and finding the right end-to-end solutions to increase productivity and optimize supply chains. Kevin and Kimberlee discuss warehouse tools and how to select the right ones for your operation, and what happens if you don't.
Key Takeaways
Kimberlee says when businesses have clearly defined organizational goals and objectives, it is much easier to identify and implement the right tool. This strategic planning allows New Gen Architects to evaluate options, analyze the market, and see how the tools stack up to their competitors. This strong understanding of internal needs defines the roadmap for businesses to grow. 

Understanding the business needs can prevent implementations from going sideways. Kimberlee shares a story of New Gen Architects coming in to right the ship for a customer who was promised an Enterprise Resource Planning (ERP) tool would solve all of their problems. Unfortunately for the customer, their implementation partner failed to scope the job correctly. She considers herself a "matchmaker" of sorts and adds through a deep understanding of the customer's processes and identifying what they want to achieve, you can locate the ideal match for the organization and avoid many headaches. 

Kimberlee describes tools are anything from barcode scanners to gold-standard Warehouse Management Systems (WMS) and Inventory Management Systems (IMS). She sees many companies are looking to improve efficiencies through automation and reduce manual steps. She shares how companies are highly interested in data capture for enhanced analytics and insights. One way Kimberlee says businesses can identify that they need to implement new tools or processes is when they find themselves trying to throw more labor at the problem to no avail. 

Kimberlee believes data validity and security also play a critical role in identifying the need to step up to the next tool. Companies using antiquated tools that require manual workarounds, tools that cannot integrate with other systems, or are vulnerable to security threats need to level up or run a greater risk of disruptions to their operations. Sharing and transferring data can lead to inaccurate data, ultimately impacting decision-making. 

Kimberlee stresses precise requirements, a feedback loop, change management, support, and product champion as keys to success when choosing and implementing a new tool or system. New Gen Architects believes when companies can check these boxes, they ensure employees utilize the tools as intended and contribute to the overall adoption and success of the tools.
Listen to the episode below and leave your thoughts in the comments.