358: Ware2Go at Manifest 2023
358: Ware2Go at Manifest 2023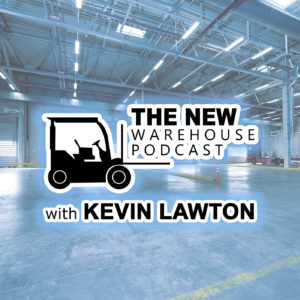 Don't miss out on this episode of The New Warehouse, where our guest is Stephen Denton, CEO at Ware2Go. Steve discussed how Ware2Go threads together a network of 45 warehouses across the country on one standard technology platform that allows merchants to access an enterprise-grade supply chain with a sustainable pay-as-you-go model. Be sure to tune in to hear some great insights on the competitive advantages of a robust supply chain.
Key Takeaways
Ware2Go recently partnered with Gap to offer other retailers access to Gap's automated and modernized supply chain network. Stephen explains how this partnership enables small and mid-sized apparel merchants to take advantage of this technology integration without having to invest in warehouses or capital, allowing them access at scale while still providing personalized services for each customer.

Steve discusses the changing landscape of enterprise fulfillment, emphasizing mid-market and SMB businesses. He noted that it is becoming increasingly important to have access to better technology and rates to succeed. Ware2Go believes in enabling these SMBs to compete and win. 

Kevin and Stephen discuss the great diversity of companies at the Manifest show this year. Companies offering robotics automation services, same-day delivery, business analytics, WMS, orchestration, carriers, trucks, etc., show how complex this industry can be.
Listen to the episode below and leave your thoughts in the comments.