360: Logistics Innovation with Pitney Bowes
360: Logistics Innovation with Pitney Bowes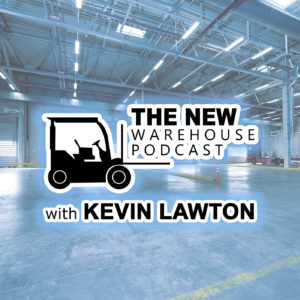 Live from Manifest 2023 in the Pitney Bowes booth, The New warehouse was pleased to interview Stephanie Cannon, Senior Vice President of Operations Excellence and Collaborative Innovation. Pitney Bowes is a global technology company that provides innovative solutions to businesses worldwide. Their services include shipping, mailing, data management, e-commerce, and financial services. Stephanie discusses Robots as a Service (RaaS), autonomous transportation, and the collaborative innovation program with robotics companies like Plus One Robotics and Ambi Robotics.
Key Takeaways
The Collaborative Innovation Program from Pitney Bowes works with emerging tech companies to create solutions for eCommerce problems such as monotonous jobs, high turnover, and lack of data. The collaborative approach versus integrator works together to solve the problem, build the product roadmap, and deploy technology rapidly when needed. This approach allows for the rapid deployment of technology when needed while preserving cash and capital.

Stephanie believes Collaboration with hourly employees to develop solutions has been critical in adopting new technology. Gaining feedback from employees on the floor allows them to feel their opinions are taken into account and creates a career path for robot operators.

Regarding autonomous vehicles for logistics, Stephanie believes the middle mile is the most attractive due to only going a specific mileage per day and the repeatable route. She adds that Pitney Bowes is investing a lot of time and energy in efforts to automate transportation.
Listen to the episode below and leave your thoughts in the comments.