361: Flytrex at Manifest 2023
361: Flytrex at Manifest 2023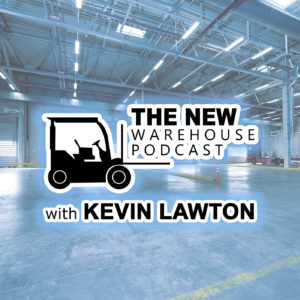 Joining The New Warehouse from Manifest 2023 is Yariv Bash, the Co-founder, and CEO of Flytrex, a company focused on on-demand commercial drone delivery. They have five stations in North Carolina and Texas, with between 20 to 40 different restaurants available per station. Be sure to tune in to find out how drone delivery works, how it fits into the logistics space, and what Yariv thinks is the future of drone delivery.
Key Takeaways
Flytrex delivers hot food from restaurants to the backyards of hungry customers in North Carolina and Texas. They also have partnerships with Walmart and other retailers for groceries and retail, but their primary focus is food delivery. Delivery involves runners picking up orders at the restaurant and placing them into the drone, which hovers approximately 80 feet before dropping them off in a customer's backyard or public spot.

Yariv shares the success Flytrex has had in Holly Springs, North Carolina. After a year within the area, sixty percent of households have downloaded the app and made at least one order. 

Flytrex has been working with the FAA and other Civil Aviation Authorities for five years to certify their drones commercially.
Listen to the episode below and leave your thoughts in the comments.