Episode 347: Caja Robotics
Episode 347: Caja Robotics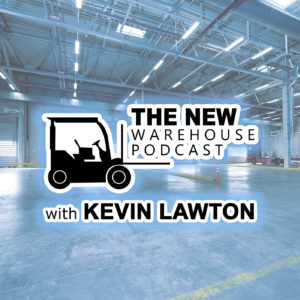 Dr. Ilan Cohen, the Chairman, and CEO at Caja Robotics, returns to The New Warehouse to discuss robotics solutions for the logistics and material handling space. Caja Robotics is an Israeli-based company with a presence in the US and coming soon to Europe. Kevin and Ilan discuss the company's product roadmap and how software can help increase flexibility. Be sure to listen to Dr. Ilan Cohen's ideas on improving efficiency at picking stations and working with customers to customize solutions for omnichannel fulfillment.
Key Takeaways
Ilan shares the challenge 3PLs face when managing e-commerce and retail activities in one warehouse, as they cannot afford to split the work into different warehouses. Caja developed a flexible system that can adapt to changes between e-commerce and retail orders to address this need. This system combines two picking stations: a sync picking station for handling individual orders with small robots and a parallel picking station for handling multiple orders using robots at pick walls.  

Ilan discusses one vendor that employs two hundred people daily to handle product returns manually. He adds Caja's software also allows multi-SKU per bin returns, which can be processed quickly, so items don't become off-season or outdated too soon before being sold again. 

The lack of automation in the warehouse and material handling industry is estimated to be around 80%. Ilan further states that automation is now necessary for businesses as there aren't enough people to do this work. To address this need, Caja focuses on flexibility and three main areas: order management, location management, and task management. Order Management optimizes robot movement by reducing back-and-forth trips when fulfilling multiple orders simultaneously. Location management increases the number of locations without adding more shelf space. Task management assigns tasks to people or robots depending on the daily activity instead of an hour.
Listen to the episode below and leave your thoughts in the comments.