Episode 307 – Combilift at MODEX 2022
Episode 307 – Combilift at MODEX 2022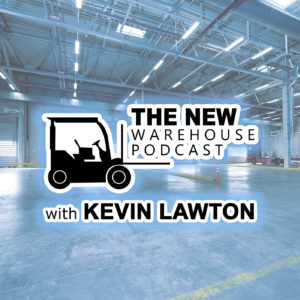 Welcome to the New Warehouse podcast. In this episode, Kevin welcomes Paul Short, President of Combilift North America, as his guest. Combilift is a fast-growing multi-directional forklift manufacturer specializing in helping warehouses maximize storage capacity. Combilift builds fully customizable products and solutions for all types of warehouse environments. They provide a warehouse layout service to customers worldwide designed to increase storage capacity and improve flow.
Key Takeaways
Paul breaks down some of the products from Combilift, like side loaders, multi-directional lifts, and articulated forklifts, and how each is designed to improve productivity and reduce costs in the warehouse. He also discusses some unique features that set them apart from other manufacturers, like their focus on customer service, ability to customize products, and constantly innovating their product line.

Paul shares how MODEX 2022 attendees are anxious to automate their warehouses. However, many companies are still in the learning stages and have a lot of technical stops to make before they are ready to automate. One of the steps that Paul's team can help with is getting racking systems set up in the most efficient way possible.

Combilift prides itself on innovation and making the environment safer for operators and the people around them. They found that removing operators from hazardous situations and improving visibility can create a safer working environment. 

Listening to customer problems and solutions leads to unique opportunities for innovation throughout the industry. They've done this by super-sizing slip sheets in the COMBI-CSS container loader. This time-saver can load and unload entire containers in under six minutes.
Listen to or watch the episode below and leave your thoughts in the comments.