EP 259: StayLinked Evolve
Episode 259 – StayLinked Evolve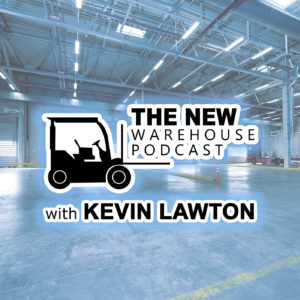 On this episode I was joined by previous guest Justin Griffith of StayLinked. Justin is the CTO at StayLinked and he came on to discuss their new technology Evolve. We discuss the technology that StayLinked helps improve, their new product Evolve and why ease of integration is so important for our industry.
Key Takeaways
StayLinked helps with terminal emulation when it comes to Telnet. In other words, they help to ensure that your handheld devices are working properly and can support your legacy systems. Justin gives some insight into just how long this technology has been around which leads to an interesting discussion on disruption in our industry. One thing that can scare operations is the thought of disrupting their shipments. Getting behind on shipments can be extremely costly so with uncertainty of how an integration will go there can be resistance.
Recently StayLinked released their latest offering which is called Evolve. This product allows companies to easily integrate multiple systems together. A great example is that you can now how your handheld device communicate with a robot without any intensive programming or difficult system work. Definitely a huge step forward in allowing companies to bring new technologies into their operation and reduce the fear of disruption. Justin discusses how the main driver for creating this product was hearing how companies were struggling through integrations.
With so many technologies entering our world there are many instances where communication between the technologies cannot happen or is incredibly difficult to make happen. This is where smaller businesses run into issues because they do not have the resources to make these communications happen. StayLinked Evolve now allows these companies to be able to do this with ease and within a few hours according to Justin. As the technology grows there will be multiple platforms that can communicate with each other and it will definitely open up the market for the operations world.
Listen to the episode below and leave your thoughts in the comments.